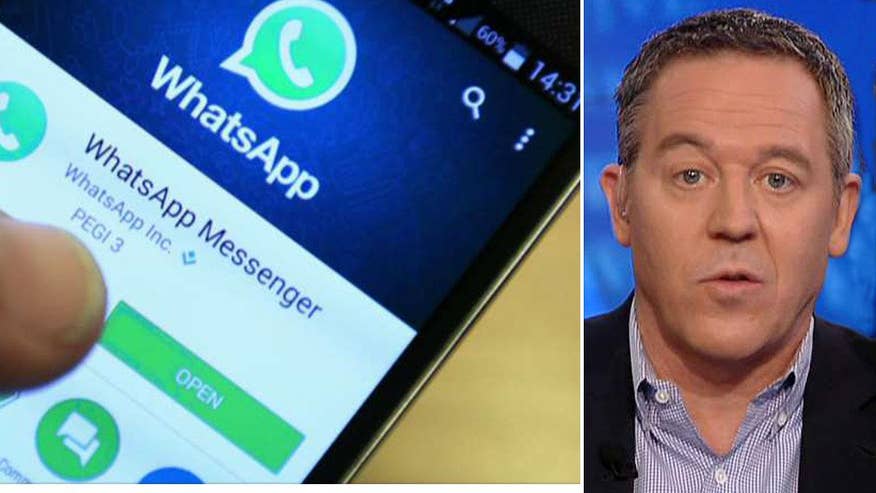 Back in the days of world wars, American companies didn't think twice about pitching in to help fight the enemy. Car companies helped bolster tanks, food companies created rations -- sometimes they had to do it, but no one had to twist their arm. Unlike today. Consider the internet firm WhatsApp owned by Facebook. It was the communication tool used by the terrorist in last week's attack in London.
So what if your product during a time of war happened to help out the enemy? It's not your fault. But why must we pressure you to help?
British Home Secretary Amber Rudd is calling WhatsApp out for giving the enemy a place to hide, after security services failed to access the terrorist's last message, which was sent minutes before he killed those innocent people. Something tells me he wasn't texting emojis to his pet goat.
WhatsApp lets users send end-to-end encrypted messages, which are sealed off so Scotland Yard can't access what could be a key clue. Now, safe in Menlo Park, California, it may be hard for a CEO to imagine his family being victims on that bridge last week, but why not try? If one clue prevents the deaths of loved ones, those loved ones could one day be yours.
Here is a fact: If Facebook were a religion, it will be the third largest behind Islam and Christianity. Its success is rooted and capitalizing on the human desire to bond. So if you made billions of dollars of connecting them, may be the least you can do is help keep them from being blown apart.
Greg Gutfeld currently serves as host of FOX News Channel's (FNC) The Greg Gutfeld Show (Saturdays 10-11PM/ET) and co-host of The Five (weekdays 5-6PM/ET). He joined the network in 2007 as a contributor. Click here for more information on Greg Gutfeld.