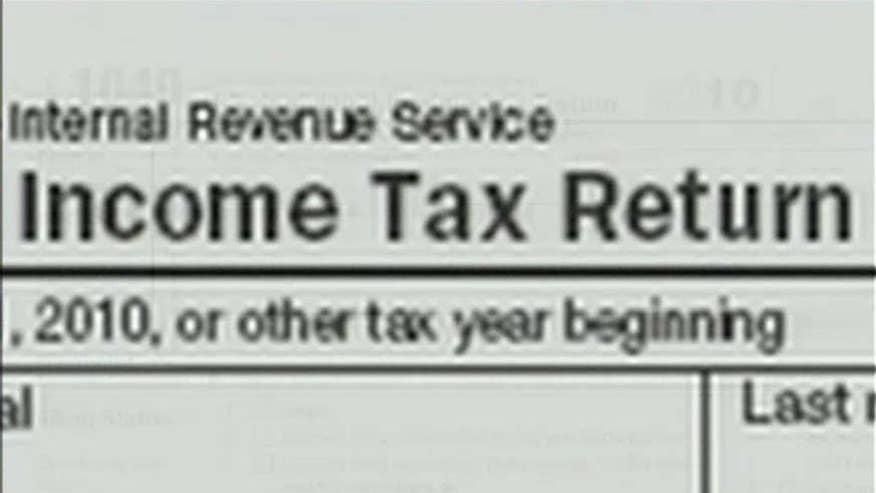 DISCLAIMER: THE FOLLOWING "Cost of Freedom Recap" CONTAINS STRONG OPINIONS WHICH ARE NOT A REFLECTION OF THE OPINIONS OF FOX NEWS AND SHOULD NOT BE RELIED UPON AS INVESTMENT ADVICE WHEN MAKING PERSONAL INVESTMENT DECISIONS. IT IS FOX NEWS' POLICY THAT CONTRIBUTORS DISCLOSE POSITIONS THEY HOLD IN STOCKS THEY DISCUSS, THOUGH POSITIONS MAY CHANGE. READERS OF "Cost of Freedom Recap" MUST TAKE RESPONSIBILITY FOR THEIR OWN INVESTMENT DECISIONS.
New Focus on President Trump's Tax Reform Timeline
Charles Payne: Trump is dealing with Republicans. Paul Ryan and Mitch McConnell have their own ideas on how to raise spending and cut taxes. They have to articulate to the American people, particularly investors, that it doesn't have to be in the first 100 days but it is going to get done. You always have to believe it's going to get done. I would also like for them to let us know that it will somehow be retroactive.
Charlie Gasparino: The main reason that Trump won was because he offered a different economic future for economic growth than Hillary Clinton. She was offering more of the same (regulations, high taxes etc...) He said that he was going to come in and cut taxes and regulations. If he really believes that tax cuts work, then he should put that on the front burner and make them a priority.
Kennedy: I don't think you'll see as much growth in an infrastructure plan that you'll see when you cut taxes which is why Rand Paul has been advocating for a tax cut before this infrastructure plan. You get more bang for your buck when you cut taxes. People love the expediency at which this President has gotten stuff done but the best way to stimulate the economy is through tax cuts.
Ben Stein: There needs to be a corporate tax rate cut because it would raise corporate earnings and thus stimulate the stock market even more. When the market goes up, the whole mood and economy improves. When the mood improves, there is more buying and spending; the whole ethos of the economy is improved. There never should've been a corporate tax; it should've been taxed directly to the person. There's no evidence of personal income tax cuts stimulating the economy.
Adam Lashinsky: The problem that Trump will have will be with people from his own party rather than people in the other people. A huge number of representatives will not be okay with Trump's entitlement and infrastructure spending. You can't spend money on these programs while cutting taxes.
British PM Theresa May Meets With President Trump to Discuss Strengthening Ties Between U.K. and U.S.
Charles Payne: Trump's got a full agenda every single day. He doesn't have time to linger on things. He like to be efficient.
Charlie Gasparino: It was really efficient. It was like an efficient business meeting. The CEO came in, did what he had to do, and then left. I thought that was a great press conference.
Kennedy: It was very compact. I'm fine with press conferences that are shorter than the President Obama's long press conferences.
Ben Stein: It was a good press conference. Mrs. May is a very impressive woman. I hated the fact that Obama signed all of these executive orders so I hate the fact that Trump is, as well. It is going to be a long drawn out issue that will be settled in courts.
Adam Lashinsky: I think it's a good thing. Efficiency is a good thing, and I'll leave it like that.
Chicago Mayor Rips President Trump; Tells Him to Focus on Jobs, Not Crowd Sizes
Charles Payne: Rahm's got some serious issues. The last thing he should be worrying about is crowd size at the inauguration. He's done a horrible job. Just when you thought that it couldn't get worse, it has gotten worse in Chicago.
Charlie Gasparino: Rahm's in a big time slump. He's going to have the same problems that 1970s New York City had when it was crime ridden and had a fiscal cliff crisis.
Kennedy: Emanuel's very un-serious. He should be focusing on all the crime in Chicago. It's very hypocritical of him to be talking about jobs because the people that want jobs can't have them because they are dead.
Ben Stein: There's 85-90 percent illiteracy rate in Chicago schools. 4 percent of HS seniors are able to do basic math, and he's complaining about educational opportunity for Trump? This is ridiculous. Chicago is a joke. The feds should be sent in schools to teach the children.
Adam Lashinsky: One thing I find highly distressing is that we have a President who tweets out while watching cable news. It's not a great idea.