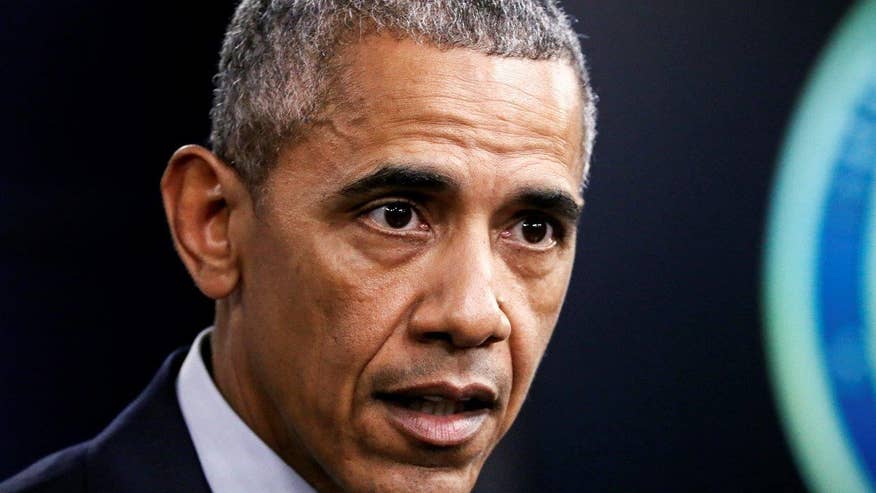 DISCLAIMER: THE FOLLOWING "Cost of Freedom Recap" CONTAINS STRONG OPINIONS WHICH ARE NOT A REFLECTION OF THE OPINIONS OF FOX NEWS AND SHOULD NOT BE RELIED UPON AS INVESTMENT ADVICE WHEN MAKING PERSONAL INVESTMENT DECISIONS. IT IS FOX NEWS' POLICY THAT CONTRIBUTORS DISCLOSE POSITIONS THEY HOLD IN STOCKS THEY DISCUSS, THOUGH POSITIONS MAY CHANGE. READERS OF "Cost of Freedom Recap" MUST TAKE RESPONSIBILITY FOR THEIR OWN INVESTMENT DECISIONS.
ADMIN'S $400M PAYMENT TO IRAN SPARKING NEW CONCERNS AMID GLOBAL TURMOIL
Ric Grenell: It's totally unexplainable. For anyone to say we owe them this money or it was their money, what they forget in the preceding 39 years since the dispute started is that Iran has killed U.S. Servicemen and women. They have killed Americans. They have maimed our personnel. How in the world do you excuse killing of Americans and say well we owe you money?
Mercedes Schlapp: I think it's just one word, weakness. Weakness from this administration to confront Iran, they negotiate an incredibly weak nuclear deal that the majority of Americans don't even agree with. And then they proceed to move forward on the $400 million cash exchange.
Gina Loudon: Wait a day, wait a week, wait a month, I don't know. But if they were going to do that day, and if they had a clear conscience about it, why not press release it for that date? Hey, this looks suspicious. That's why we want to be up front and transparent as we said we would be and we never have been and tell you we're going to do this.
Juan Williams: I have to say the president was transparent. They put out a press release in January announcing this money was being returned to the Iranians. It was said at the time, guess what? This was their money. It was held for 39 years, no interest payment, no nothing because of the banking system and the problems that we have put in place in terms of sanctions against the Iranians. The money was airlifted. That's the story this week.
PRES. OBAMA DENOUNCES TRUMP AS "UNFIT TO SERVE" IN FRONT OF FOREIGN LEADER
Gina Loudon: It is 100% undermining the United States of America. Not only that, it's ironic and especially in light of the segment we just did, to look at this administration and this Obama, Hillary administration who has Hillary has lied under oath. She has risked the national security. The woman should be in prison and we know it. Anyone that denies it is lying to themselves.
Mercedes Schlapp: President Obama is like a moralist in chief. It's so not helpful and what it really does is it rallies the republicans to say, you know, when are republicans actually going to listen to President Obama saying are we really going to go your advice considering that the mess that we're in right now from a national security perspective, economic perspective, do we really want to follow in the tracks?
Juan Williams: I think he's living rent free in all of our heads. It's unbelievable he may be president. But you stop and think about it, this is a guy that says he didn't know what the nuclear triad is. This is a guy that not only denigrates a gold star mother but then he says he loves Putin but he doesn't think that Putin has done anything in crème, not going in there and is told he's already in there. That's why Donald Trump's unfit. That's why the President of the United States, I think, acted responsibly and saying, listen, here's a reasonable judgement.
Ric Grenell: Let me tell you what an unfit person to be president is; someone who thinks that we have 57 states. We have 50 states, Juan. So here's the fact of the matter. We have countries around the world, leaders who stand up with the president or with other leaders and they are constantly thinking about the political parties back home, the opposition trying to go after them.
CLINT EASTWOOD: "SECRETLY, EVERYBODY'S GETTING TIRED OF POLITICAL 'CORRECTNESS'"
Mercedes Schlapp: I think he's right. Political correctness is damaging the American brand of rigid individualism. And the government says this is how you should think, this is how you should act. If you have an opinion on a controversial issue like the transgender bathroom issue, you better go about it the way the government is telling you to think.
Ric Grenell: It's forcing people to be dishonest. Everyone knows that you need to be cordial. Being un-PC doesn't mean that you're rude, but it does mean that you're being honest and direct and open. You know, liberals like to say, well, we need people who are more diplomatic. And I always take offense to that because to me diplomacy is about being an advocate, being forceful, yes, being respectful, but absolutely pushing your position in an open and honest way.
Juan Williams: In this moment with Donald Trump running and Donald Trump going on about women in offensive way, going on about Muslims in offensive ways, calling Mexicans rapists, you say to yourself, well, rudeness, but that is over the line. When you say not PC, does that mean you're allowing people to offend others, to absolutely stigmatize others? I can't buy into that. If you're talking about PC and the rest of the panel has said we need honest discussion in this country.
Gina Loudon: 70% of voters say that they want less political correctness in our government. And you can choose between packaged plastic politicians who Teleprompters are written by consultants who are paid a lot of money to make them say what they want them to say, or you can choose somebody who sometimes doesn't say it the way that the analysts would like it to be said. When are the analysts going to stop trying to define this presidential candidate that the American people have said that they want put in the spotlight instead of somebody so packaged?