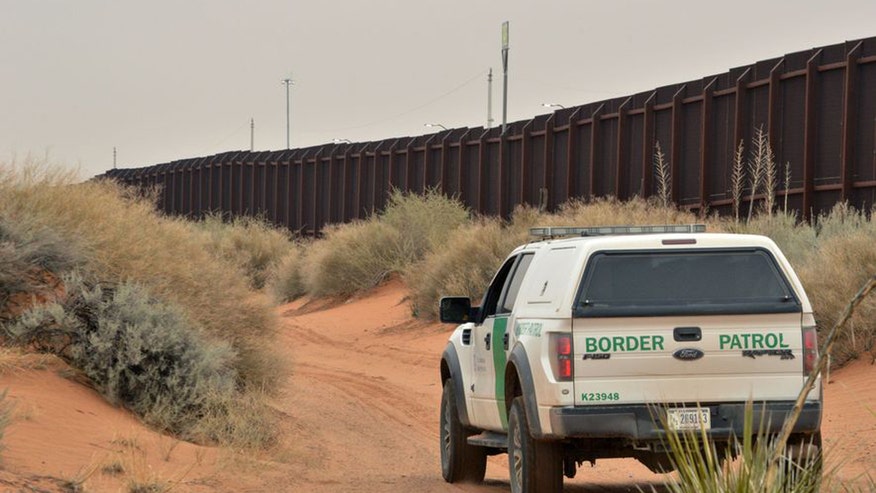 This is a RUSH transcript from "The O'Reilly Factor," June 8, 2016. This copy may not be in its final form and may be updated.
Watch "The O'Reilly Factor" weeknights at 8 p.m. and 11 p.m. ET!
O'REILLY: Factor "Follow-Up Segment" tonight. Illegal immigration is still an enormous problem as you know. But millions of Americans really don't want to solve it. A recent speech by Secretary of State John Kerry caught my attention.
(BEGIN VIDEO CLIP)
JOHN KERRY, SECRETARY OF STATE: You are the most diverse class in Northeastern's history. In other words, you are Donald Trump's worst nightmare.
(CHEERS AND APPLAUSE)
You are about to graduate into a complex and borderless world.
(END VIDEO CLIP)
O'REILLY: Well, Secretary Kerry doesn't seem to have a problem with the borderless world deal. And, the Democrat and Libertarian candidates for president don't see much urgency either.
(BEGIN VIDEO CLIP)
CLINTON: I will do everything under the law to keep families together. In my first 100 days, I will introduce legislation for comprehensive immigration reform.
(APPLAUSE)
That includes a path to full and equal citizenship.
(APPLAUSE)
O'REILLY: So, if Mrs. Clinton keeps her word and is elected, that means amnesty for all illegal aliens who are here. Well, maybe not all but most. Comprehensive immigration reform, when you hear that phrase? That means nothing will ever get done because liberal Americans generally oppose stopping people from coming here without documentation. And Republicans they want strict immigration procedures. So, you are never going to get the two groups to do anything comprehensive. Listen to Bernie Sanders.
(BEGIN VIDEO CLIP)
SANDERS: We must end the current deportation policies.
(CHEERS AND APPLAUSE)
And if Congress does not do its job, I will use the executive powers of the president to do everything I can.
(CHEERS AND APPLAUSE)
(END VIDEO CLIP)
O'REILLY: Senator Sanders doesn't want anybody in this country illegally to even be questioned. And he certainly wouldn't build a wall or beef up other security measures. How about the libertarian candidate, Gary Johnson?
(BEGIN VIDEO CLIP)
GARY JOHNSON, FORMER NEW MEXICO GOVERNOR: The people coming across the border are people that just want jobs. How about making a system whereby it would be easy to get a work visa that the border patrol would actually be able to identify those people as opposed to mothers with children that are actually wading across the Rio Grande because of jobs that exist and they can't get other to take advantage of them.
(END VIDEO CLIP)
O'REILLY: Jobs that exist. Again, Governor Johnson doesn't have any problem with millions of people, millions coming in to the U.S.A. to secure jobs. Jobs that exist. That, of course, would make it more difficult for American citizens to get those jobs because they would be competing for wages with millions of foreign nationals. Therefore, the wages would go down. In addition, Johnson should read the Boston Globe investigative report which says that since the year 2008, when President Obama was elected, ICE has deported hundreds of thousands of criminal aliens.
In 2015 alone, 59 percent of all deported immigrants had been convicted of at least one crime here. Fifty nine percent. The director of ICE, Sarah Saldana, told a Congressional committee that in a two year period her agency has released more than 86,000 criminal aliens on to the streets of the U.S.A. A shocking admission. So, illegal immigration is not just a job humanitarian issue, it's a public safety issue as well. So here's the end game. And it's simply common sense.
America simply cannot absorb economically, socially, or any other way millions and millions and millions of foreigners coming in here at will. No country could. Yet, that is what the open border crowd wants. It is as I have said before, insane. There is a way to get illegal immigration under control and still have a healthy legal immigration program that gives foreign nationals opportunity here. But you must have discipline. And you must have harsh punishment for those who violate a fair immigration program. But, again, that is not in the liberal playbook. And all Americans should understand that.
Content and Programming Copyright 2016 Fox News Network, LLC. ALL RIGHTS RESERVED. Copyright 2016 CQ-Roll Call, Inc. All materials herein are protected by United States copyright law and may not be reproduced, distributed, transmitted, displayed, published or broadcast without the prior written permission of CQ-Roll Call. You may not alter or remove any trademark, copyright or other notice from copies of the content.