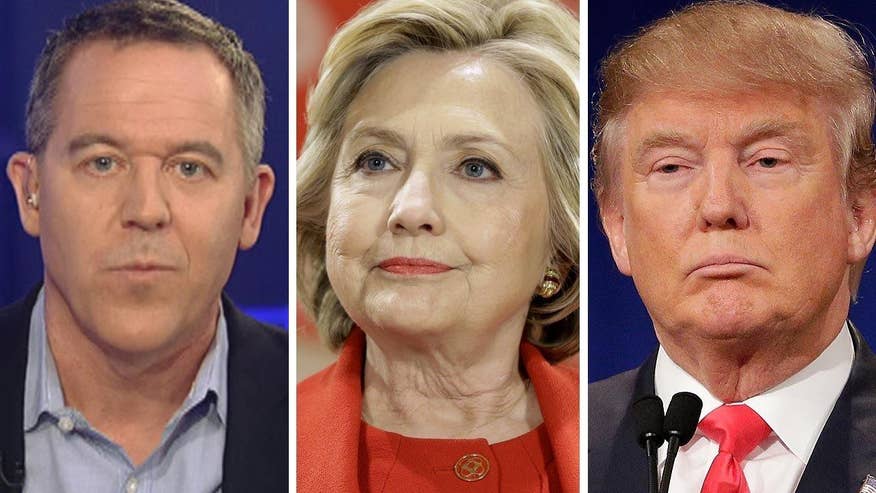 In Hillary's speech today, she imagined the horror of a Trump foreign policy. She beat him like a rug, an orange one:
(BEGIN VIDEO CLIP)
HILLARY CLINTON, DEMOCRATIC PRESIDENTIAL CANDIDATE: I believe the person, the Republicans have nominated for president cannot do the job.
(APPLAUSE)
Donald Trump's ideas aren't just different, they are dangerously incoherent. They're not even really ideas, just a series of bizarre rants, personal feuds and outright lies.
(LAUGHTER)
It's not hard to imagine Donald Trump leading us into a war just because somebody got under his very thin skin.
(LAUGHTER)
We all know the tools Donald Trump brings to the table; bragging, mocking, composing nasty tweets. I'm willing to bet he's writing a few right now.
(LAUGHTER)
Making Donald Trump our commander-in-chief would be a historic mistake.
(END VIDEO CLIP)
That was harsh. Somehow, I don't think she'll be invited to any more of Trump's weddings.
Now she says all of this after the State Department warns American tourists in Europe of potential terror attacks -- all caused by videos, am I right, Hillary? That's the larger point: A candidate running for president can name the threat that is Trump, but not the threat behind terror. Trump's rise is precisely due to the liberal cowardice that refuses to name what wants us dead.
Imagine all the evil things they can name: fracking, coal, traditional bathrooms, Fox News, but they can't name Islamism. When toilets Trump terror, clearly, we need change. Islamists work 24/7 to annihilate America, and we fret over plumbing.
So are we safer with a Trump or a Hillary? Hillary said this:
(BEGIN VIDEO CLIP)
CLINTON: As a candidate for president, there's nothing I take more seriously than our national security.
(END VIDEO CLIP)
But, she also claimed that a video caused terror and lied to the families of our dead. She treated classified info the way her husband treats women. Imagine if she had been hacked! Then Putin would invade his neighbors without concern, terrorists would have known an outpost of Benghazi was ripe for picking, Syria would have known our red line was a bluff. Oh, wait.
Then there's Trump. He compliments a North Korean nut, admires China's response to Tiananmen Square, bashes NATO, says he's fine with Japanese nukes. Trump's words could be scary, but Hillary's deeds are pretty scary, too. And that's Trump's edge, because they're just words -- for now.
Greg Gutfeld currently serves as host of FOX News Channel's (FNC) The Greg Gutfeld Show (Saturdays 10-11PM/ET) and co-host of The Five (weekdays 5-6PM/ET). He joined the network in 2007 as a contributor. Click here for more information on Greg Gutfeld.