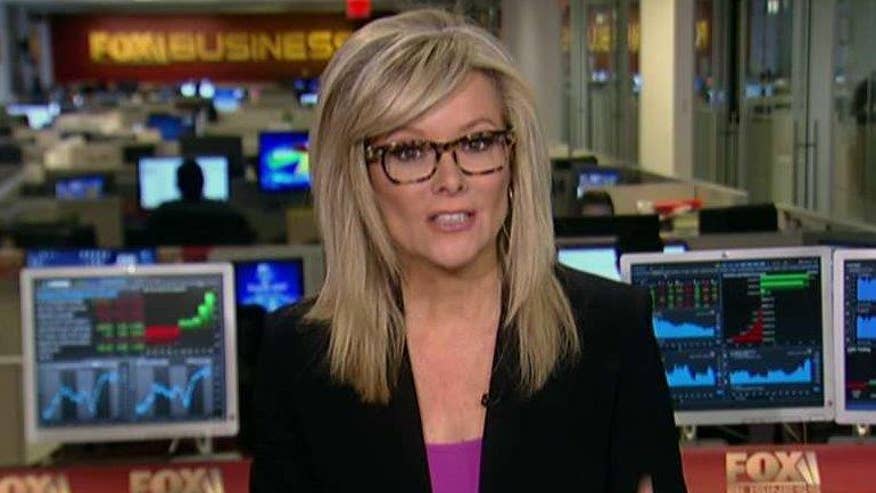 By Greta Van Susteren
Let's all go "Off the Record." Grim news today -- my Fox Business Network colleague, Gerri Willis, announcing that she has breast cancer. Yeah, that is really lousy. Many of you probably nodding your head thinking, "Been there, done that."
And this news about Gerri comes on the heels of another colleague, John Stossel, returning to TV last week after receiving treatment for lung cancer. Now, Stossel looks good. I heard him say he feels good. It's been rough.
As for Gerri, she's not sitting back. She is going to fight this cancer head-on. And with all the wonders of American medicine and her determination, I'm confident she'll win. But in the meantime, there is no doubt about it, it is rotten because cancer treatment, while effective, is often tough to endure, even scary. While I hate the news about Gerri, I really hate to hear it. I hate to see anyone get that news. I'm confident she will beat this. She is tough.
As always, though, news like this stops me in my tracks, and maybe you, too. It reminds me to put things in perspective, remind myself what really matters in life. It's not the stupid little annoying stuff - and there's lot of that and I sometimes fuss about it and maybe you do, too. But what matters is the big stuff. That's each other.
And so tonight, Gerri, you go, girl. You beat this. And that's my "Off the Record" comment tonight.