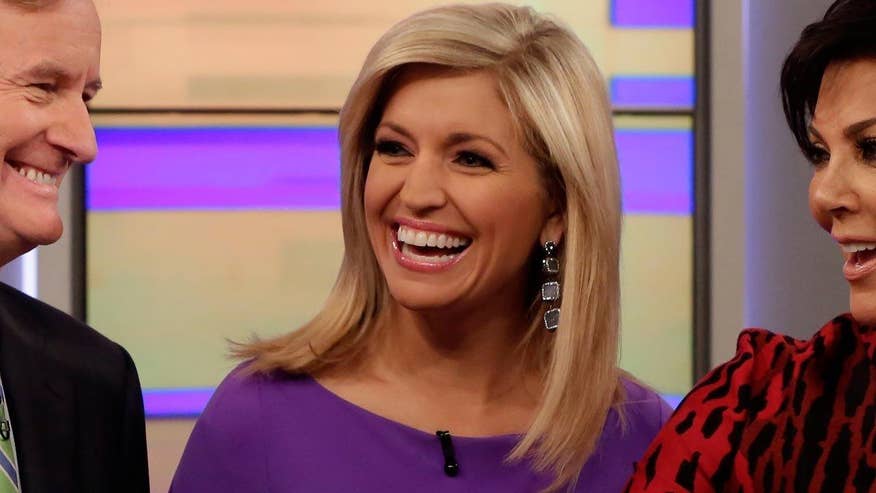 By Greta Van Susteren
Let's all go "Off the Record." She must be bionic. Apparently,she does not need sleep. She has a new baby, and new mothers know what that means - zero sleep. But I think she is used to it because for the last few years, she has been receiving wake-up calls in the wee, wee hours in the morning to co-host at 5:00 a.m., "Fox & Friends" first.
Yes, I'm talking about my Fox colleague, Ainsley Earhardt. You know her; she cut her teeth here at the Fox News Channel doing segments for Hannity and she's done a lot since. So now, the big news. Just a short time ago, Ainsley was named the new co-host of "Fox & Friends" and that is fun news here at the Fox News Channel because "Fox & Friends" is a favorite of all of us.
It's also a hugely successful morning launched in 1998 and has been going gangbusters ever since. So, I'm thrilled for Ainsley, and I'm also thrilled for her co-hosts Steve Doocy and Brian Kilmeade. So, congratulations to the number-one show in the morning, "Fox & Friends," and congratulations to Ainsley on the new gig.
P.S.: Doocy offered me five bucks to say something really nice about him. And Steve, I really tried and I really wanted that $5, but I just couldn't think of anything nice to say about you. And that's my "Off the Record" comment tonight.