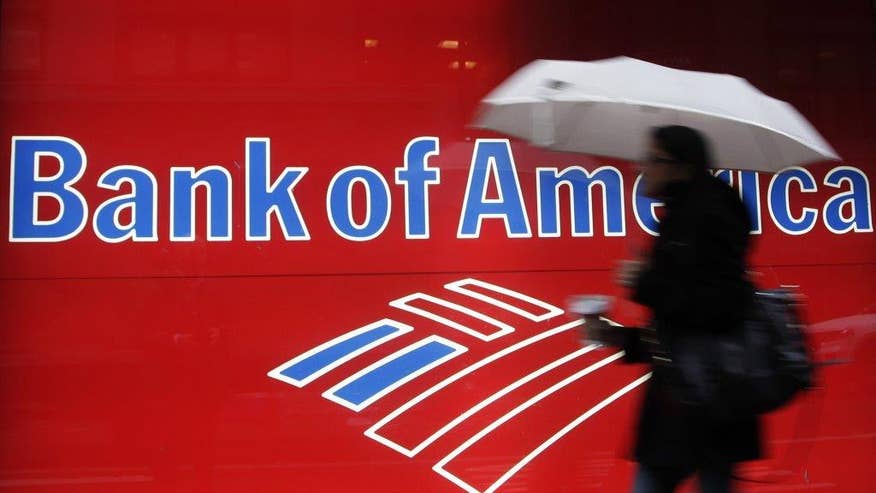 DISCLAIMER: THE FOLLOWING "Cost of Freedom Recap" CONTAINS STRONG OPINIONS WHICH ARE NOT A REFLECTION OF THE OPINIONS OF FOX NEWS AND SHOULD NOT BE RELIED UPON AS INVESTMENT ADVICE WHEN MAKING PERSONAL INVESTMENT DECISIONS. IT IS FOX NEWS' POLICY THAT CONTRIBUTORS DISCLOSE POSITIONS THEY HOLD IN STOCKS THEY DISCUSS, THOUGH POSITIONS MAY CHANGE. READERS OF "Cost of Freedom Recap" MUST TAKE RESPONSIBILITY FOR THEIR OWN INVESTMENT DECISIONS.
SANDERS PROMISING MORE GOVERNMENT PROGRAMS TO HELP MIDDLE CLASS AFTER NH WIN
John Tamny: Of course they do. Because government can only spend what it taxes or borrows from us first, so it misallocates it and it's got to be stressed these policies aren't just bad for the middle class, they're bad for all income classes. I think most Americans would agree they'd prefer to work for someone who's prosperous. So Sanders hates the rich, well if you go after the rich; you go after the opportunities of everyone else.
Bruce Japsen: Well, yeah, well whether you're, it's sort of like a whack a mole thing in my opinion. If you're, if you have spending more money whether it be on grants or loans or the government providing free tuition, I think it's also, these kids coming out of college for example, they have mountains of debt. That they're unable to pay back and if you don't have them going into the workforce, I think that hurts the economy, too, so I think there could be some medium here and I agree with sanders in the sense that we should have a moral obligation to help in some way if they have this mountain of college debt.
Steve Forbes: No and what it's going to mean is much higher taxes and taxes are a burden on the economy. It hurts productive work risk taking success. Also, Bernie wants to binge on regulations, which are also form of taxation on the economy, so in the name of helping the poor and middle class, Bernie Sanders' economic program, David, is going to make Barack Obama look like Ronald Reagan. It's going to truly depress an already hurting economy.
Rich Karlgaard: That's absolutely right and the size of government matters. Under Ronald Reagan and under Bill Clinton, the federal government was about 20 percent of GDP and the economy grew at over 3 percent, under George W. Bush and Barack Obama, about 25 percent of GDP and we've slowed to 2 percent growth. Now Bernie Sanders wants to take it up to 30 or 35 percent of GDP.
Carrie Sheffield: Yes, you're going to have less RND, you're going to have less improvement in the quality of life for every income bracket and regulation, Steve, is absolutely right. Regulation hurts poor people the most because they don't have an army of lawyers and bureaucrats to pay to comply with these regulations and we see this with Dodd Frank. Dodd Frank has squeezed community banks. That means less banking for small business owners and entrepreneurs. That hurts poor people, especially African American bankers the most.
Mike Ozanian: Well, that's been the one thing that's differentiated the U.S. from other big countries, David, is the ability to move up economically. You know what Bernie is proposing has already been tried in this country. FDR did it in the 30's, it was a complete disaster. Present day, you see countries like Denmark do it and they really have no economic mobility compared to the U.S. So, really, the people that Bernie is proposing to help the most are exactly those he's going to hurt the most.
EPA CHIEF: SUPREME COURT FREEZING NEW CLIMATE CHANGE RULES WON'T SLOW US DOWN
Steve Forbes: Well, regulations, especially excessive regulations, are economy killers; job killers because they impose burdens on businesses like excessive taxation and what the Supreme Court is saying you cannot do these things like you're King Louis XIV or King George lll. We had a revolution against a king, but Barack Obama's acting like one. The regulatory agencies are acting like one. EPA is basing their decisions on phony science not real science and they're finally being called to account.
Bruce Japsen: Well I think, that the supreme court, if they already had years these regulations were not going to go into place for years, and I think what it does is it potentially hurts our international standing because they think it could derail the Paris climate change accord. And also, it gives these states an excuse to not diversify their economy.
Rich Karlgaard: Yeah. And you also have to throw in Saudi oil opening up the flood gates into that, too. But look, Gina McCarthy, head of the EPA is a political hack and even a tyrant. She has no scientific background. She has no background in the energy industry, but she's the spearhead toward this executive order mania, perpetuated by this president.
Mike Ozanian: I don't think so, David. This is the first time in history that the Supreme Court has issued a stay on something that was before federal appeals court. Before the appeals court is ruled. So, I think they've really said, you know, dictator Obama, enough is enough. We do have separation of powers in this country. We do have something called evidence that has to be put forth before the court and I really think they've had enough of this.
John Tamny: Well, that's why we should like the Supreme Court stay. Mike hits on the important point about separation of powers. The shame here is that the Supreme Court isn't even more activist about keeping the president and congress within constitutional lines. If so, we wouldn't worry about who's elected to either office, simply because the president and congress couldn't do much so this is a very positive step for jobs, economy, freedom, all that.
Carrie Sheffield: Well it's not just jobs; we're also talking about costs. Costs to consumers particularly, low income families. They have a bigger proportion of their budget that goes to pay for energy. This will kill the poor family. We see this in Europe. Germany spent $2 trillion in trying to clean up their energy, but what ended up happening, it jacked up the price for lower income families, so this is just so harmful. In our country, we've had a shale revolution and we've actually seen our emissions start to go down. Let's not derail the applecart here and that's what Obama wants to do.
NEW WORRIES SAVERS COULD HAVE TO PAY THEIR BANKS TO HOLD THEIR MONEY
Steve Forbes: Absolutely and what the Federal Reserve has not only hurt savers, but hurting investing. The reason banks can pay interest in the old days was they were able to lend money to small and new businesses, which gave them a good margin so they could pay interest to their depositors. What the fed has done is a form of rent control, David. By suppressing prices it deforms the markets and those small businesses are the ones that hurt the most and the government reaps the benefit.
Bruce Japsen: I think that the interest rates are all so low, David, I mean, everybody who has a safety deposit box is already paying for that. We're already paying the banks and all these fees. I know this is a real new thing and we don't know much about it, which is obviously a little unsettling for a lot of people, but I did read somewhere where they think that if it lowers the price of currency that it makes exporters happy and export industry.
Rich Karlgaard: Yes, and you, David, wrote a great piece on that on your own website. And this has all kinds of distortive effects. Even large, rich companies, instead of investing in the future of their companies, are using these incredibly low interest rates to buy back their own stock. That's not that productive.
Carrie Sheffield: You're absolutely right. If in theory, this quantitative easing that we've already had was supposed to spur investment. That didn't happen. It's only punishing the savers, as been said. Do we really want more people stuffing money under their mattresses basically? That's what we're going to get.
John Tamny: In the real world, there's no such thing as zero interest rates or negative interest rates, and so the positive about all of this is that it's going the expose the fed as utterly divorced from the true, real world and it's going to bring about its demise even more quickly than we thought so. The fed is creeping toward irrelevancy.
Mike Ozanian: Right and the fed is in a tough spot, David. There's either a revolt as you just described or there's going to be another revolt if the fed allows interest rates to normalize, this stock market bubble that it's created with its low interest rates is going to continue to burst, so they're in a tough spot.