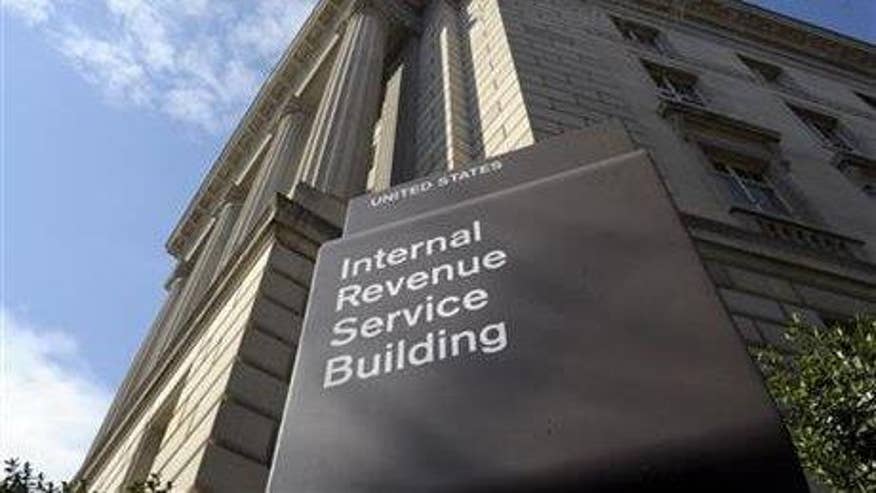 DISCLAIMER: THE FOLLOWING "Cost of Freedom Recap" CONTAINS STRONG OPINIONS WHICH ARE NOT A REFLECTION OF THE OPINIONS OF FOX NEWS AND SHOULD NOT BE RELIED UPON AS INVESTMENT ADVICE WHEN MAKING PERSONAL INVESTMENT DECISIONS. IT IS FOX NEWS' POLICY THAT CONTRIBUTORS DISCLOSE POSITIONS THEY HOLD IN STOCKS THEY DISCUSS, THOUGH POSITIONS MAY CHANGE. READERS OF "Cost of Freedom Recap" MUST TAKE RESPONSIBILITY FOR THEIR OWN INVESTMENT DECISIONS.
Tax Reforms
Steve Forbes: Even after 20 years they can learn. I'm glad they are going for the tax rate. More than one tax rate is putting rabbits together. They multiply. We should have learned it in the '8 09s. Now it's about 10,000 rates. The simplicity is good. I wish they would say we need a stable dollar like you have a watch that tells time. On the tax thing, a huge benefit to the economy, not only for America and the world. If we do it, other countries will follow. We'll finally get the world economy and our economy moving forward.
Bruce Japsen: I could almost not breathe after hearing some of the stuff we're talking about last night. The tax -- nobody likes to pay high taxes. I don't know if we can afford the tax cuts with the defense build-up Marco Rubio was talking about. Romney said with tax cuts he would get unemployment down to 6 percent. We event had tax cuts for the rich and unemployment is down to 5 percent. It seems things are headed in a positive direction.
Rich Karlgaard: I think they're all great. Ted Cruz, you can debate whether a 16 percent corporate rate is a value-added tax or not. 16 percent is the average tax rate the general electric paid in 2015. Everybody should have rates like that.
Mike Ozanian : Bruce should endorse the flat tax and marginal tax rate for more government revenue. I want to make the point that lowering tax rates has a positive impact when you also reduce government ending. Reagan reduced the growth rate in government spending along with tax cuts and we had a booming economy. Bill Clinton toward the end of the presidency in the late 90s cut the capital gains tax and reduced government spending. Bush only cut taxes and spending went crazy.
Sabrina Schaeffer: It goes without saying you have to cut spending. You want to starve the beast and one of the reasons you want to cut taxes is because it gives individuals more freedom. That's what we all care about. The thing I liked that I was hearing was the image of Republicans is they only want to cut taxes for the wealthy or for corporations. They wanted broad based tax reform to help the middle class. That would alleviate a lot of tax burden for the working class. That was a good image to leave the debate with.
John Tamny: You don't want the government picking the winners and losers. One thing to celebrate is 40 years ago if you talked about tax reform you were looked at as weird. Republicans and Democrats thought it would cause an inflationary breakout. It's a really big deal that they are talking about it. My problem is the grandiosity that our ideas will bring America back again. America is amazing already. Tax reform makes whatever amazing more spectacular. Let's focus on the positive.
Forbes Flipside
John Tamny: Well, suspicious between the parties is the best aspect of Obama's presidency by far. Governments have no resources so when they are working in concert either redirecting resources in ways that are important for freedom and prosperity. We want gridlock. We love it when they cut spending but this is the second best choice.
Bruce Japsen: Yeah. That's for sure. Gridlock led to government shutdown. That's not what we want. In an area where we could have bipartisan agreement, having gridlock isn't repairing our infrastructure and our friend Maria Bartiromo brought up in South Carolina a billion dollars in auto repairs because of the bad roads and bridges. We have to get together on this stuff.
Steve Forbes: Actually Clinton is a good cater to of public opinion or a reader of public opinion. They came to bipartisan agreement like cutting the capital gains tax, welfare reform and the like. So they got positive things done. Just to say we need bipartisanship, for what? More spending? No. Cutting the military? Bad. Raising taxes, bad. Cutting taxes, good. What's it about? That's the key.
Rich Karlgaard: But, look, we have so much dysfunction in the United States right now that we've got to come together on key issues. We talked about tax simplification and tax reform on the previous segment. It was Democrat Bill Bradley and Republican Jack Kemp who led the bipartisan initiative to simplify and lower taxes in the 1980s. It led to a huge boom. You talked about Newt Gingrich and Bill Clinton. I think there can be good things done when you have people coming together.
Mike Ozanian: David, first of all, only about 15 percent of the government is shut down, but you're right. Newt Gingrich forced Clinton to the middle by shutting down the government.
Sabrina Schaeffer: I absolutely think it is. We have to remember there has never been an era of political civility. Perhaps the era of good feelings for five years. This is a country founded on debate. We should be more concerned when that debate stops. Even if it's a side that I agree with. It's much more important to continue to have these conversations about health care, energy, tax reform. Rather than all falling in lockstep. That's the way the president has behaved until he started talking recently about political rancor. He's about assuming we should all get along.
Criminal Justice Reform
Steve Forbes: The problem with these reforms is it become as numbers game where you want to reduce the number of people in prison. Many people are in for seemingly mild drug crimes have plea bargained down from more violent crimes. You have to go on a case-by-case basis. For violent crimes they should be in prison. Even nonviolent crimes, Bernie Madoff ripped off many people, stole billions. It's on a case-by-case basis, not the sweeping reforms that make politicians feel good.
John Tamny : It definitely doesn't. It is a shame that there are so many people incarcerated not because they brought harm to others but because they sold or used a substance that politicians have deemed bad for us. We've got to get government out of the personal choices in life and reduce the number of people in prison by extension.
Carrie Sheffield: Well, yeah. It's true some of the easier drugs are gateway drugs into serious drugs. I think it speaks to broader cult rather than reforms we need. We need a culture that provides alternatives to drugs, that is compassionate if you have an addiction. New Hampshire, it's been a big issue with Chris Christie talking about it. It should be innocent until proven guilty. That's what they are trying to do here.
Sabrina Schaeffer: It seems causal, but I suspect this is self-selection. We are dealing with a situation where we don't have a strong economy, where people don't have the educational opportunities. We have families in decline so we can't separate those things out entirely. We are in a vicious cycle where people can't get back on their feet.
Mike Ozanian: This is the one case where I'm glad Democrats and Republicans are working together. There isn't one easy solution.
Rich Karlgaard: We have to be tougher on violent criminals and more lenient with nonviolent criminals.
Rebound Picks
Mike Ozanian: Manu
Rich Karlgaard: AAPL