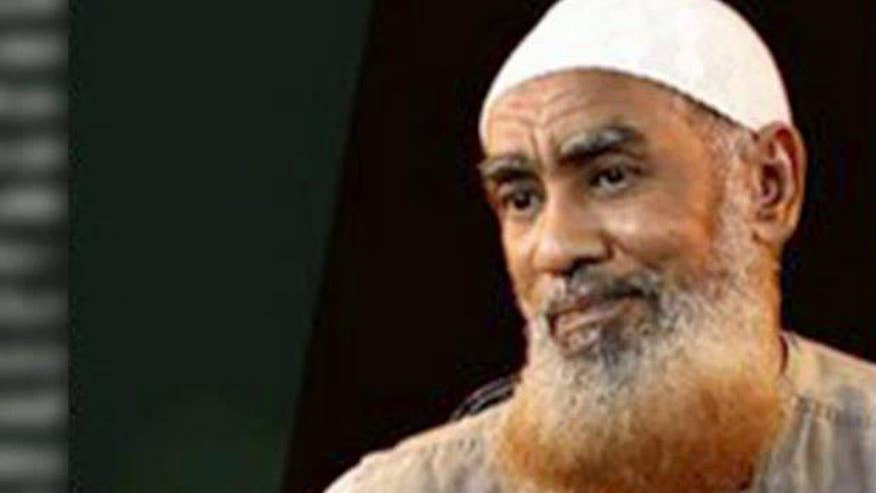 DISCLAIMER: THE FOLLOWING "Cost of Freedom Recap" CONTAINS STRONG OPINIONS WHICH ARE NOT A REFLECTION OF THE OPINIONS OF FOX NEWS AND SHOULD NOT BE RELIED UPON AS INVESTMENT ADVICE WHEN MAKING PERSONAL INVESTMENT DECISIONS. IT IS FOX NEWS' POLICY THAT CONTRIBUTORS DISCLOSE POSITIONS THEY HOLD IN STOCKS THEY DISCUSS, THOUGH POSITIONS MAY CHANGE. READERS OF "Cost of Freedom Recap" MUST TAKE RESPONSIBILITY FOR THEIR OWN INVESTMENT DECISIONS.
President's Plan to Close Gitmo in Focus as Released Detainee Returns to Battlefield
Charles Payne: Yeah, it's a big one. We're talking of releasing them to go on to be commanders and spokesperson and poster men. Yeah, president Obama is talking about closing it. I get a better suggestion. Let's make it bigger and make it a lot larger and adding people that want to leave the country and fight over seas for ISIS. No, you get on the plane at the airport, guess what you're going to land? In Cuba.
Charlie Gasparino: I would say this, there's a political reason behind president Obama looking to close it. There was no logical brief. Yeah, the notion of closing it and president Obama has been nice and been nicer to the world to the Middle Eastern countries than to other presidents before. They want a lot of these.
Dagen McDowell: Closing this or moving the detainees to U.S. soil is not going to happen because of the cost of it. President Obama pushed back because it's going to cost $600 million to build a facility here. By the way you have to get past legislation that was passed that the president signed that prohibits the president. He says that he has a way around it but prohibits the closing of the facility here.
Ben Stein: Well, they have the signing statement and they have all kinds of ways around the legislation and congress. Then there's litigation about it. I want to go back to what he said. I don't see the rational of closing it. What is the advantage of closing it? There's no logical answer to it.
Julie Roginsky: Well, you're right. It's a tune of five to one Bush to Obama of how many were released and went back to the battlefield. I never understood if we can try terrorists and we have and others in federal court hearing in the United States and sentence them to a super maximum and maybe has escaped from, there's plenty of room. Yeah, why not be able to put it where they're completely isolated for 23 and a half hour a day. They're not radicalizing anybody.
If Donald Trump Runs as an Independent Would You Still Vote for Him?
Charlie Gasparino: They're already nervous. A Wall Street CEO on the Republican side emailed me franticly earlier in the week about Donald's surge, he might win. They do not like it. They want an establishment. Someone that they can bribe.
Dagen McDowell: Yeah, it is. You have talked about does he have enough money and how much is he worth? $10 billion. Does he have enough money to run without the back financial backing of someone else? Recent history shows it doesn't go well if you run as an independent. In the '92 election Perot got 19 percent of the vote.
Charles Payne: Well, if he does what he says, and up ends Wall Street and then there's $100 billion and there's a lot of money from the corporation and a lot of billionaires in the country and here is the problem. If it's not Trump then it's another Republican singing from the same hymn sheet, and all of these guys have seen him and then it's in establishment.
Ben Stein: He brings in more, or does he bring them in. I think that he is incredible, and I think he is the most important political figure of my lifetime since George Wallace and then to the fact that the white working class voter was really PO'd and he was winning the primaries like crazy.
Julie Roginsky: The numbers of the delegates and the votes that you need to win are increasingly getting more complicated. This is the fact because they're not in the favor. My point is this. You have Mitt winning the votes and then the next one has to win 40 percent in order to win.
Fiorina: Fed Won't Raise Rates Until After Election
Dagen McDowell: I think she's wrong, and if you heard Ben Stein's comment, after the election, that's a long time. Yellin is worried about their reputation, they have made the bed they now have to crawl into, and that is raising interest rates at least once before the start of the next year. If they don't next week, and we have seen markets tumble over the past week, if they don't, it's going to be a downward spiral.
Julie Roginsky: I don't think now is the time to raise rates, but it's not a political point, it's an economic point.
Charlie Gasparino: Unfortunately, the Fed is in a box, this is not the right time to be raising rates. They should have done it a year ago. If she does not raise rates, the market is going to go down 300 points on the notion that we're headed for a recession.
Charles Payne: If she doesn't move it would be interpreted as political. But she should raise them.
Ben Stein: It is impossible for them to raise the rates, only mad men and mad women. They're always based on politics. Any voter will say it plays a large part in politics, yes.
Stock Picks
Charles: Whole Foods Market (WFM)
Ben: (SPY) SPDR