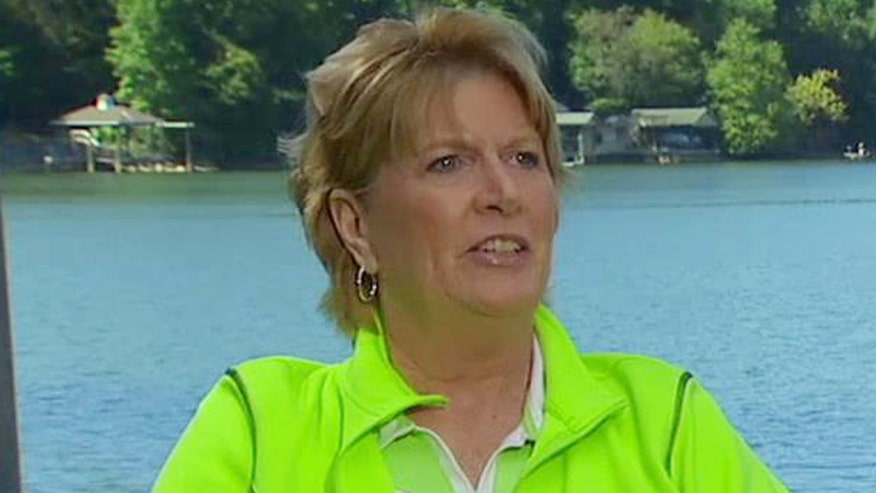 By Greta Van Susteren
Let's go "Off the Record." Today, we went to Smith Mountain Lake, the scene of the horrendous murder of two young journalists committed on live TV. Not only were two journalists murdered, but Vicki Gardner, who the two journalists were interviewing, was shot and left to die. She didn't die but she endured serious injuries, but that's not where the story stops for Vicki.
Well, many of us after watching two friends murdered and likewise standing inches from death might want to crawl in bed and never get out. That's not Vicki. She is determined to continue to promote all the wonderful things about her community, Smith Mountain Lake. Even today she was telling me about the community. She loves it and is so proud of it.
(BEGIN VIDEO CLIP)
VICKI GARDNER: Yes, it's tragic. Yes, it happened. We can't reverse it. We cannot bring back Alison. We can't bring back Adam. We can -- we can show tribute to them. We can show great respect to them. This community -- this I think is more of story than anything we can tell. It is -- that this community handled this with such respect. This community came out of the woodwork to do the right things. That is Vicki's Vision - a lasting legacy of a place that we can gather, get to know one another better, to be even a stronger. If it's possible to be a stronger community than we are - to be that.
(END VIDEO CLIP)
And as she spoke about her community, I thought, I admire Vicki. What an inspiration! Despite horrible adversity, she is getting back-up on the horse. That's my "Off the Record" comment tonight.