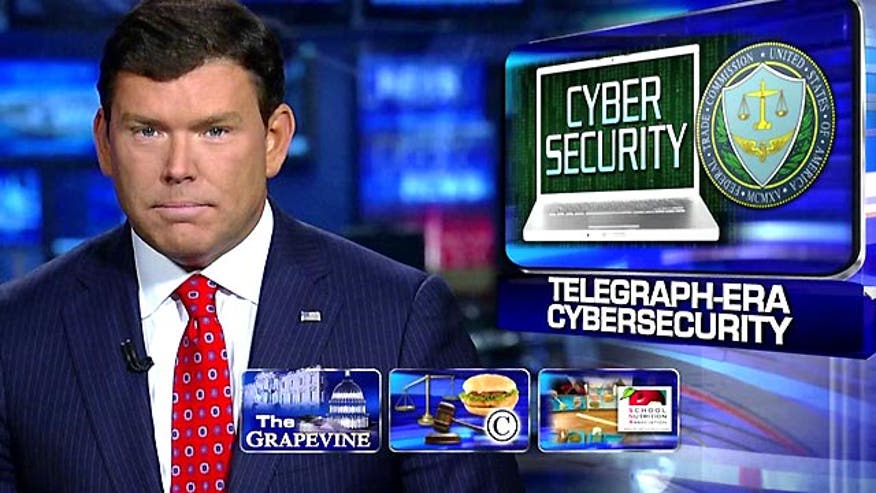 And now some fresh pickings from the Political Grapevine…
Telegraph-Era Cybersecurity
A law passed in 1914 -- 101 years ago -- is being used to justify government regulation -- of corporate cybersecurity -- today.
A federal appeals court ruled the Federal Trade Commission has the authority -- under that law -- to fine a business that --quote -- "Unreasonably and unnecessarily exposed consumers' personal data to unauthorized access and theft."
It should be noted -- Congress has not passed legislation -- mandating a specific level of cybersecurity, nor has it passed legislation to enable the government to assist private companies in their cybersecurity efforts.
The FTC welcomes the decision -- while others are left with some questions.
Quote -- "So who gets authority to punish the IRS and OPM?"
Another offered a comparison --
"Like when the EPA hammers industry but gives itself a pass when it screws up a river? Let FTC hammer the OPM first."
The FTC tells the Grapevine -- under current law -- it does not have the authority to regulate government departments.
Breaking the Bank
School is back -- or soon will be -- and healthy lunches are creating unhealthy school finances.
The study from the non-profit School Nutritional Association finds – 58 percent of districts have lost lunch participants -- because of the new healthy standards -- championed by the First Lady.
And 7 in 10 say the standards have hurt the financial situation of the local meal programs -- with almost half choosing to reduce staffing.
Many district leaders applaud the program's goals -- but are frustrated by a lack of flexibility in creating meals the kids will actually eat.
One director summed it up -- quote -- "We have the healthiest garbage!"
A Chicken in Every Pot
Finally -- speaking of food -- the chicken sandwich is fair use -- at least in the legal sense.
A U.S. court of appeals has rejected a copyright claim on the intellectual property rights for a fast food chicken sandwich -- after a former employee tried to claim royalties -- on his particular version of it.
The judge was not buying it -- quote -- "the combination of chicken -- lettuce -- tomato -- cheese -- and mayonnaise on a bun to create a sandwich -- is quite plainly not a copyrightable work."
Not copyright-able -- but delicious nonetheless.