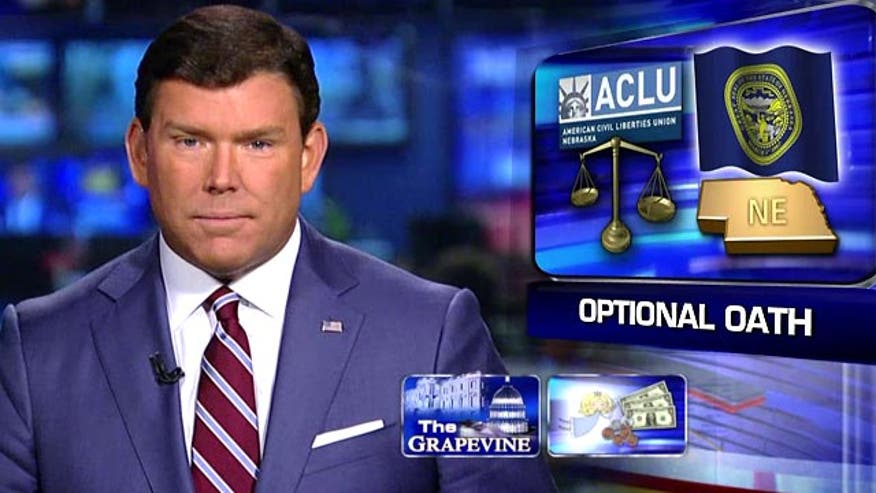 And now some fresh pickings from the Political Grapevine…
Back to the Future
A Nebraska school district superintendent -- is now backing off -- after asking his teachers to sign a Cold-War era -- pro-America pledge.
Craig Kautz of Hastings Public Schools -- says he was advised by legal counsel -- to follow a 1951 law -- requiring teachers to sign a loyalty pledge -- saying they will instill knowledge -- as well as -- quote
"a love and devotion to the policies and institutions that have made America the finest country in the world in which to live. And opposition to all organizations and activities that would destroy our present form of government."
The ACLU -- and threatened to sue -- saying such oaths were declared unconstitutional in the 60s --
"No educator who loves teaching should have to choose between their jobs or their First Amendment rights."
Superintendent Kautz now says -- the district will not require teachers to sign -- but he will continue to distribute the pledge -- in order to follow a law that is still on the books.
Penny for Your Thoughts?
A Pennsylvania handyman tried to protest a $25 parking ticket by paying it in pennies.
Town officials said federal law banned pennies as legal tender for transactions over 25 cents.
Turns out – that law no longer exists.
Justin Greene -- who ended up paying the ticket with mostly paper money -- was left frustrated.
"They were enforcing a law that's been vetoed for years. What other laws are there like that?"
The department admitted the mistake and will accept coin payments in the future
Cheap Trick
Finally -- the tooth fairy appears to be getting stingy.
A Visa survey showed the average price per tooth is down for the second year in a row to $3.19 -- down from $3.70 in 2013.
The credit card giant notes -- it is not all about the dollars and cents -- quote --
"No matter how much is left under the pillow -- a visit from the Tooth Fairy is an ideal opportunity to talk with children about the importance of saving and budgeting."