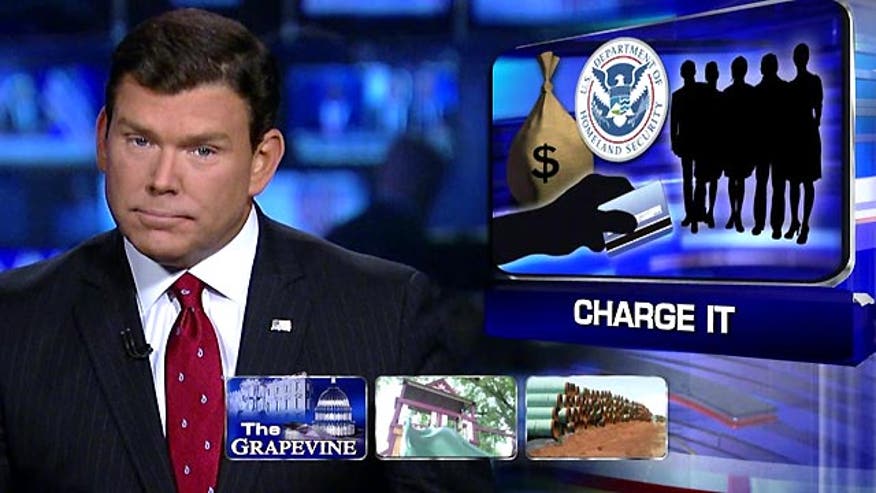 And now some fresh pickings from the Political Grapevine…
Charge It
Credit cards -- used improperly -- can be a problem -- and government credit cards are no different.
The Homeland Security Inspector general says the department is lacking in controls to prevent illegal and improper purchases.
And we are not talking small change.
DHS has racked up more than $400 million a year since 2012 on the cards.
Almost half of the transactions reviewed by the audit -- quote --
"did not comply with at least one of the requirements set forth in the DHS Purchase Card Manual."
One common stop -- Starbucks.
In 2013 -- more than $31,000 were charged.
A third of the coffee shop purchases were found to be lacking documentation or considered fraudulent.
DHS has begun to update its oversight plans.
Above Average
Above average is usually a good thing -- just don't tell that to Keystone XL Pipeline supporters.
The Associated Press reviewed every cross-border pipeline application since 2004 -- when the current process was put in place.
On average the decision took 478 days -- or less than a year and a half.
Next month -- the original Keystone application will be seven years old -- five times the average wait time.
And the clock is still ticking.
The State Department has said the review process is ongoing in a rigorous -- transparent -- and objective manner.
No Fun Zone
Finally -- jail time over a purple playground.
That is the threat to one Missouri family.
The local Homeowners' Association wants this playground gone -- because the set -- and its purple color -- was not approved.
The Stout family has been given two weeks to remove it from the backyard -- before the lawyers get involved.
One of the threats -- the cost to the family will be -- quote -- "greater than any principle you are trying to prove."
The family calls the whole situation ridiculous.
(BEGIN VIDEO CLIP)
Family member: Find better things to use my money on. My money and everyone else's money because this isn't working.
(END VIDEO CLIP)
The family has hired a lawyer -- and is not backing down.