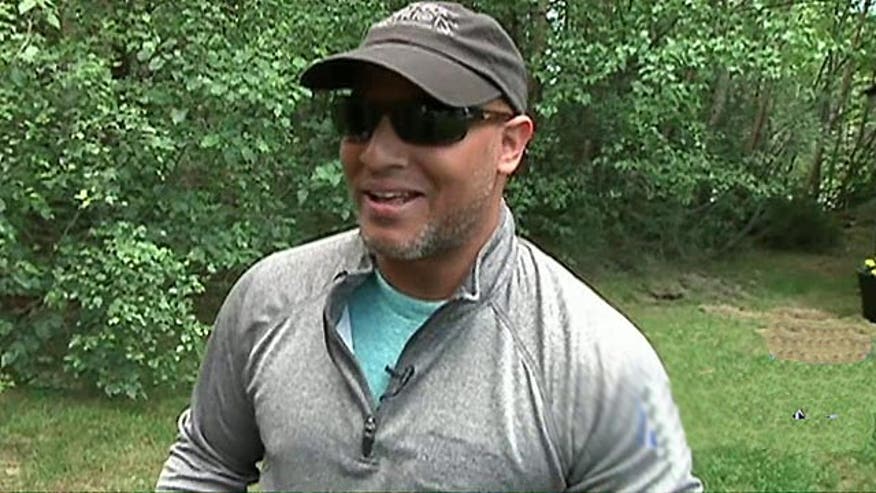 By Greta Van Susteren
Let's all go "Off the Record." During last night's debate, the candidates talked about many issues that are so important to all of us. One of the issues was our veterans.
We sure owe it to our vets not to forget them or ignore them. So how are we doing? Are we taking care of them like we should? I want you to meet Marine Sergeant Carlos Evans. I spent time with him and his wife in Alaska over Fourth of July during Operation Heal Our Patriots. It's a Samaritan's Purse program spearheaded by Reverend Franklin Graham.
Sergeant Evans had both his legs and a hand blown off in Afghanistan when he stepped in IED. And despite those catastrophic injuries, nothing stops Carlos. He was even the first one to jump into the freezing Alaskan water. Here's Sergeant Evans:
(BEGIN VIDEO CLIP)
CARLOS EVANS, U.S. MARINE CORPS: We cannot let any obstacles in life stop us from what we want to do, and that's been the story of my life. Obstacles make us stronger, and that's why we're here. You can show your love through your actions. That's exactly what I've been seeing here. This is the gospel of actions. Well, through your actions, you are thanking a veteran and supporting the veteran, and whatever platform you are, I'm pretty sure everyone that's listened to me has a family member that's a veteran, a neighbor that's a veteran, someone that's in need, someone you can talk to, someone that you can lend an ear to. So I think that's the way American -- America can support our fellow veterans and our heroes.
(END VIDEO CLIP)
Let's all take Sergeant Evans' advice. If you see a vet, just say thank you and never let anyone of us forget them. And that's my "Off the Record" comment tonight.