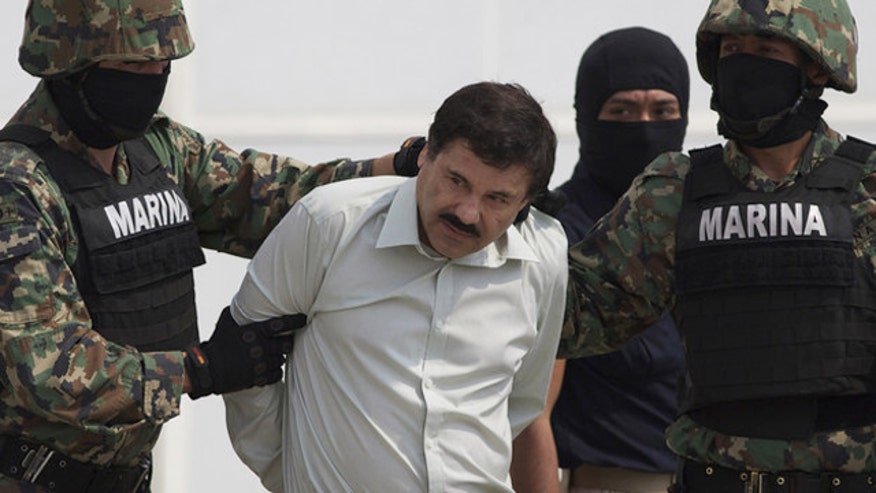 By Greta Van Susteren
Let's all go "Off the Record" for a minute. Mexico has a lot of explaining to do about its prisons. It's unthinkable that the dangerous, murdering billionaire drug cartel kingpin, Joaquin "El Chapo" Guzman could escape from a maximum security prison - and this is his second escape.
But then, I guess I'm not surprised. Remember our Marine, Sergeant Andrew Tahmooressi, and his months and months of agony in a Mexican prison? Our show's experience with Mexico's prison system when we were reporting on Sergeant Tahmooressi, well, it was horrible. We sat outside the prison for two days. The prison officials gave us the run-around, saying, for instance, we needed Tahmooressi signature to get in to see him, but then refusing to give him a pen to sign for the authorization. And, of course, what happened to our marine inside was horrible. Mexican authorities would not help him or us.
And the covert message that I suspect we were really being sent - money. They wanted some. Of course we didn't offer any. That's dishonest and illegal. But it did occur to me, was the bribe a get out of jail free card? I have wondered whether Sergeant Tahmooressi would even have been arrested at the border after his accidental turn in Mexico if a few dollars had had been, well, let's call it "exchanged"? I suspect not.
And that's my "Off the Record" comment tonight.