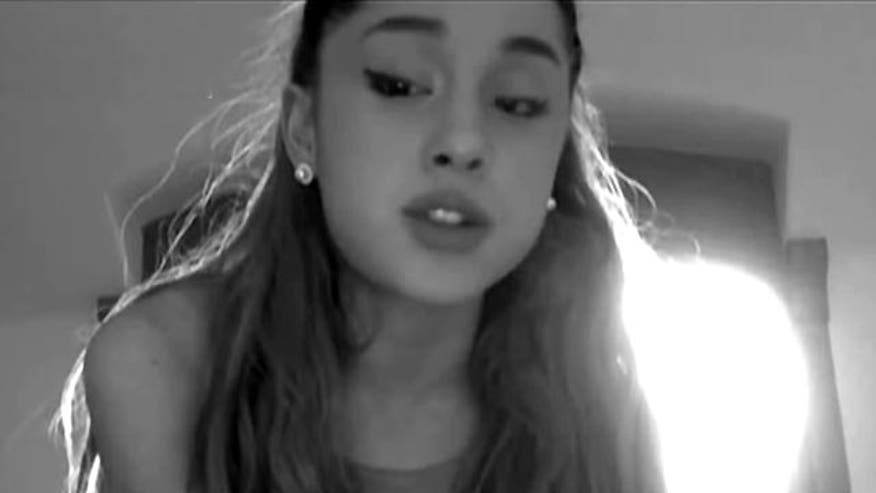 By Greta Van Susteren
Let's all go "Off the Record" for a minute. Pop star Ariana Grande getting heat big-time after being caught on camera licking donuts and saying she hates America.
(BEGIN VIDEO CLIP)
ARIANA GRANDE, AMERICAN SINGER AND ACTRESS: I hate Americans. I hate America. That's disgusting.
(END VIDEO CLIP)
Now, what a stupid thing to do and say. Well, let's face it: She is young, dopey, and a bit of a diva. She will grow out of it. The rest of us did. But in the meantime, Grande taking to YouTube, making her second apology for her less-than-patriotic comments.
(BEGIN VIDEO CLIP)
GRANDE: So here I am apologizing again, and you know, I was trying to get you to understand where I was coming from when I said what I said. But that's not important. I would rather just apologize. I'm actually -- I have actually never been prouder to be an American to be honest with you, the advances that we have made in the past couple of months and all the wonderful progressive things that have been going on I have never been prouder of this country, actually.
(END VIDEO CLIP)
As she took the first big step, she did say she is sorry - that's good. And, well, I bought it. But frankly, it isn't enough to say sorry after you have been caught. You need to really prove it. And she can. She can use her natural talents and perform a patriotic song, even Lee Greenwood's "God Bless the USA." He said he would give her the chance. Maybe she should ask to do a duet with him. That would be fun. Or she could go spend the day with actor Gary Sinise building homes for injured vets.
So Grande's video apology, that's a good start, but she needs to prove it with action and then the rest of us, we should just get over it. And that's my "Off the Record" comment tonight.