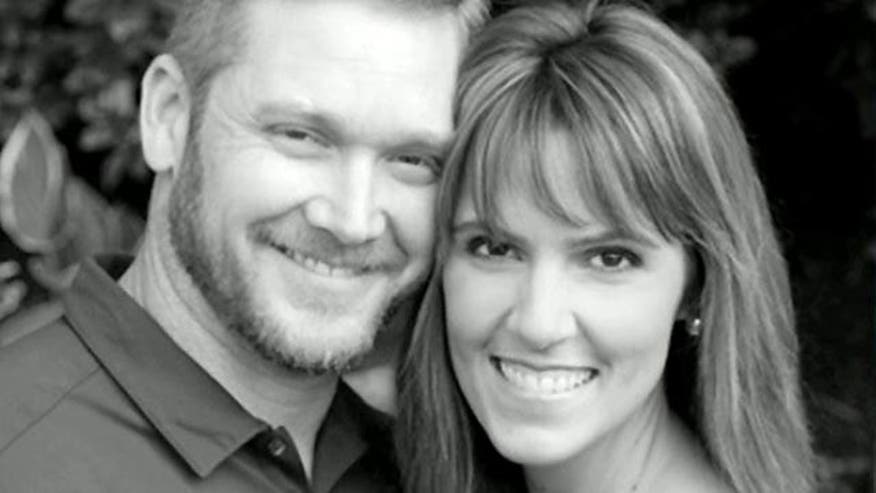 By Greta Van Susteren
Let's all go "Off the Record" for minute. You all know the movie "American Sniper," the story of Navy SEAL Chris Kyle. It is the biggest movie of the year. But it is my conversation with Chris' widow,Taya Kyle, during my Greta Talk podcast that reminds me of the expression "Don't sweat the small stuff" and that is so true.
What Taya has had to endure - and is enduring - is not the small stuff. It's the big stuff. It absolutely takes your breath away. Not only did she lose the life of love of her life in a flash, but she had the unthinkable job and extra pain of telling their two small children their father was dead, murdered.
(BEGIN VIDEO CLIP)
TAYA KYLE, WIDOW OF CHRIS KYLE: I have never had anything I don't think more heart breaking than to sit down and tell them that it's forever.
(END VIDEO CLIP)
Now, that's only a few seconds of our talk. But it gives you an idea about Taya and the hardships she has overcome. You can hear the entire conversation, which is a very personal one. It's going live right now. You can get this by subscribing to Greta Talk. It's free on iTunes, TuneIn, or Stitcher.
So go listen now. It's free. And that's my "Off the Record" comment tonight.