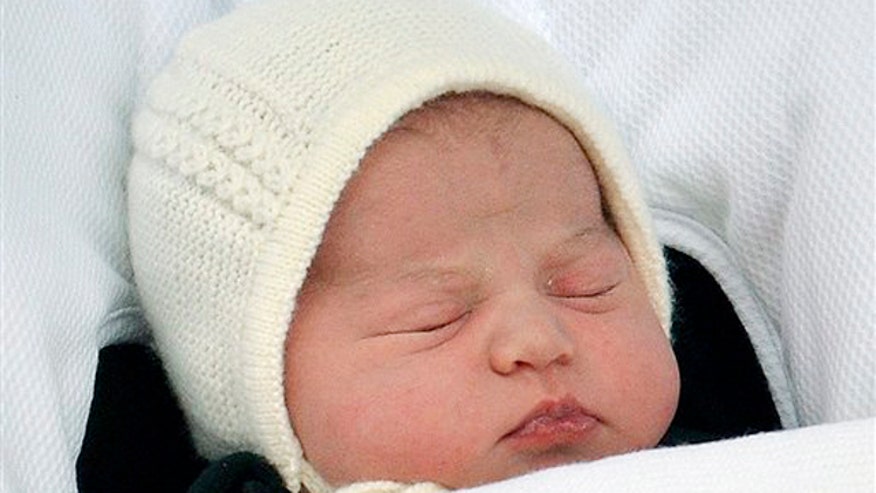 By Greta Van Susteren
Let's all go "Off the Record" for a minute. So often we hear our politicians say dumb things - some deliberate, some tone-deaf and some just a slip of the tongue or maybe misinterpreted. So it's rare when I hear a politician say something where my first thought is, "That is brilliant."
I heard something today that I instantly thought that is brilliant. Only it was not from an American politician. It was from the Duke and Duchess of Cambridge, Prince William and Kate Middleton.
They named their new baby girl Charlotte Elizabeth Diana. Now, that pleases everyone, family and British citizens. Charlotte is aunt of Prince Charles, Prince William's father. That was smart. Elizabeth, after the grandmother, The Queen of England - that was really smart. And Diana, after Prince William's late mother, a beloved royal favorite around the world and risky within the family and crowd-pleaser. Charlotte Elizabeth Diana.
The only one who might be a tad bit unhappy is big brother, Prince George, because with a new sibling, well, his inheritance just got cut in half. And that's my "Off the Record" comment tonight.