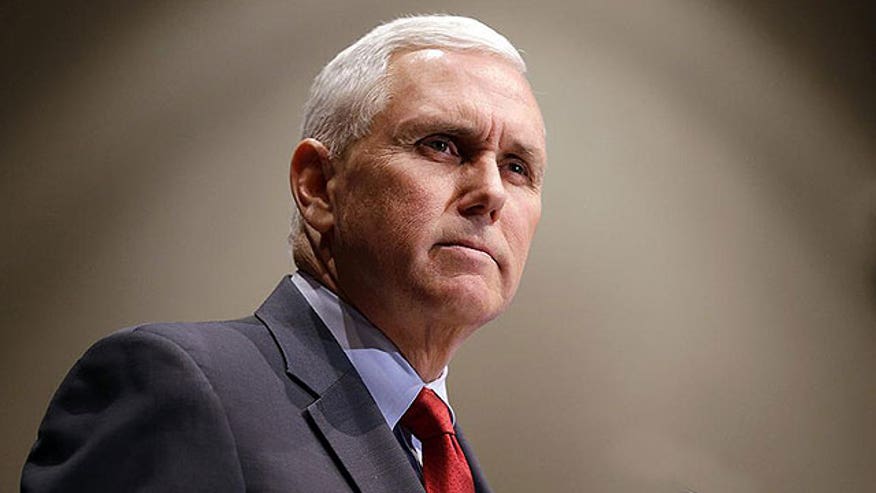 Let this be a warning to anyone even thinking of running for president.
Make sure you can convince people you're presidential.
Because you don't get a second chance to make a first impression.
Just ask Indiana Governor Mike Pence, who might have just blown his national debut in the media spotlight.
Not because his state's religious liberty law doesn't have some good points.
But because he failed to make those points in the first real heat of the media moment.
Even Gov. Pence admits now he botched that initial exchange with ABC's George Stephanopoulos.
And a column in today's Wall Street Journal and press conference in Indiana did little to help stabilize his drift.
I'm not saying any of this is fair, or even right.
Or that the governor claiming 19 other states offer similar religious protections is wrong. They do.
Or his argument they're modeled on a 1993 federal law signed by Bill Clinton himself, is wrong. He did.
Pence just failed to connect these points on an issue that now makes him seem like he's scrambling to make a point.
But Pence is hardly the first politician to get singed in the spotlight.
Former Maryland Governor Martin O'Malley didn't exactly hit it out the park when the same George Stephanopoulos asked him what he considered the greatest threat facing this country before rambling about terror and something about terrorists, he finally settled on climate change I think.
But at least O'Malley offered some ideas.
Back in 1979, Ted Kennedy couldn't offer Roger Mudd one clear reason why he wanted to be president.
By the time that interview was over, it was pretty clear, Kennedy would never get the chance.
That's the thing about clumsy first impressions.
Fairly or not, they're the impressions that count.
And invariably, count you out.