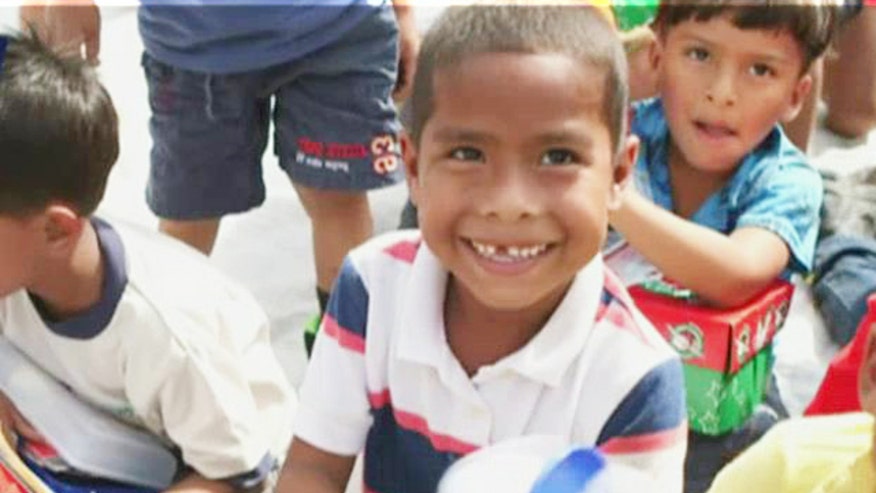 By Greta Van Susteren
Let's go "Off the Record" for a minute. I assume you noticed I'm back from vacation, and what a fantastic vacation it was! I got my first wish - no family health crisis. That is always good, right?
And second, my husband and I traveled to Greta Home and Academy in Haiti with Reverend Franklin Graham and Samaritan's Purse. It's our trip when my husband and I get a chance to give our 70 plus kids and the staff Christmas presents, and they also do a Christmas show for us. That was actually fantastic.
From there, well, we went to Ecuador - of all places, a landfill in Ecuador. Yes, a dump -- a dump where families live. Hard to believe, right? Families living in a dump. But here is the good news. Because so many of you packed shoe boxes with gifts, more than 10 million this year, we were able to deliver shoebox gifts from you to these children.
Now, I wish you could have been there to see their smiles. But at least look at the pictures and the video and know that all of you who participated this year in Operation Christmas Child, you made some very poor children in Ecuador, Iraq, and in many places around the world very, very happy. You did a great thing. So these smiles, they're for you, and that's "Off the Record" comment tonight.