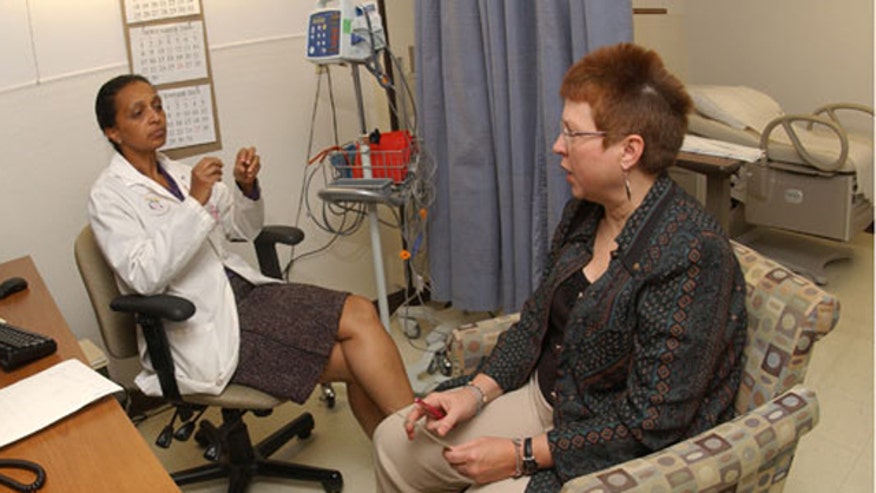 DISCLAIMER: THE FOLLOWING "Cost of Freedom Recap" CONTAINS STRONG OPINIONS WHICH ARE NOT A REFLECTION OF THE OPINIONS OF FOX NEWS AND SHOULD NOT BE RELIED UPON AS INVESTMENT ADVICE WHEN MAKING PERSONAL INVESTMENT DECISIONS. IT IS FOX NEWS' POLICY THAT CONTRIBUTORS DISCLOSE POSITIONS THEY HOLD IN STOCKS THEY DISCUSS, THOUGH POSITIONS MAY CHANGE. READERS OF "Cost of Freedom Recap" MUST TAKE RESPONSIBILITY FOR THEIR OWN INVESTMENT DECISIONS.
NEW COSTS AND FINES KICKING IN AS PRES' HEALTH CARE LAW RIONGS IN NEW YEAR
STEVE FORBES: This is the year where the proverbial stuff hits the fan. As you mentioned the employer mandate kicks. You have confusion about what you can deduct and what you can't deduct. You have the Cadillac tax even though it doesn't kick in for another two years. Companies will be raising deductibles and copays on that, so you're paying more and getting less. 25 percent rise in insurance premiums, the worst thing is the copays and deductibles that's where people are getting hit and they don't know what kind of coverage they have.
RICK UNGAR: 25 percent increase over 5 years- that averages out to 5 percent a year. Does anyone remember what the increases used to be before ObamaCare? It used to be if you had an 8-10 percent rise you had a good year. Deductibles always went up.
MIKE OZANIAN: President Obama has proven to be a serial liar. If you can keep your doctor and so forth...he was lying. My biggest problem with all of this is my control of healthcare. Healthcare is ve3ry personal. I want to see the doctor I want to see, get the coverage I want to get, that I think Is best for my family. I don't want it dictated by President Obama.
JOHN TAMNY: What we are describing has nothing to do with insurance. Insurance is what you purchase to protect yourself from the unforeseeable, the rarest of the rare. When you buy that it's inexpensive. What we're talking about here is insurance for routine doctors' appointments.
SABRINA SCHAFFER: The problem is until we try to get rid of this it's going to have a damaging impact on the economy. It's the GAO that said this I going to add over 6 trillion dollars to our deficit. The impact on the economy is going to be damaging.
CARRIE SHEFFIELD: I did not get to keep my doctor period when I shifted plans, my premium hiked up. The natural progression of ObamaCare is single payer.
NEW PUSH TO CUT TAXES ON JOB CREATORS TO GET MORE AMERICANS WORKING IN 2015
JOHN TAMNY: Of course you abolish the corporate tax. All these corporations are just individuals and we already tax individuals on their income. When we have a corporate tax we are double taxing the earnings of individuals, its anti-growth it's anti-corporate formation and therefore anti job creation.
STEVE FORBES: It's great in a fantasy world, politically it's a non-starter. The idea that you're going to help a business, but not help individuals. The way to go is the flat tax. That way you can get expensing of capital expenditures right away and get rid of these taxing of overseas profits and stuff like that. Slash the rate and slash the personal rate. To have them think that you're going to fix the corporate tax codes without the personal tax code- forget about it!
SABRINA SCHAFFER: We have tremendous abuse of loopholes; it breeds crony capitalism and throws things out of whack. We have to stop thinking of corporations as anonymous entities and instead as individuals. Its shareholders and its customers that feel the burden. We have to make this reform part of a broader effort.
RICK UNGAR: We need to figure out what are they really paying. We should not be the highest corporate tax in the world. We need to make it fair. Corporations would be the first place to try the flat tax, I think it's a good idea but you have to get rid of the deductions and other stuff.
MIKE OZANIAN: The only industry that benefits from the corporate tax are the accountants, the guys who have to make the numbers work. What this tax really is... it is a pass through tax. It impacts the cost of the goods that the corporation provides and impacts the wages that it pays.
REPORT: 14 percent OF MILLENNIALS LIVE WITH PARENTS; UP FROM 11 percent BEFORE RECESSION
CARRIE SHEFFIELD: The National Association of Realtors put out a report that said it's the lowest in a generation of first home buyers, and that affects the price. There is going to be less demand so that drags down the price for everyone else. A lot of it is because of student debt.
STEVE FORBES: Fix the dollar, fix the tax code, get rid of ObamaCare and you will see this economy roar ahead. Housing prices will go up because demand will go up, Millennials will have real jobs and they will have the income to buy those houses.
RICK UNGAR: It's a problem especially if you have one of those Millennials who have come home. In the interim, depending on what city you live in this will be a problem.
MIKE OZANIAN: Welcome to the Obama years. I think the opposite; I think we have a housing bubble right now that has been caused by ultra-low interest rates and ultra-low mortgage rates. And once again we are doing the same mistakes that led to the housing bubble that crashed in 2007. We are now encouraging bankers to loan money. People who want to buy homes and only have to put 3 percent down.
JOHN TAMNY: There is this idea that home ownership ultimately helps people, but Millennials by their nature are young, you want them to not own so they can be mobile and pursue the best jobs.
BEST STOCK PICKS OF 2014
MIKE OZANIAN: HASBRO
JOHN TAMNY: TARGET