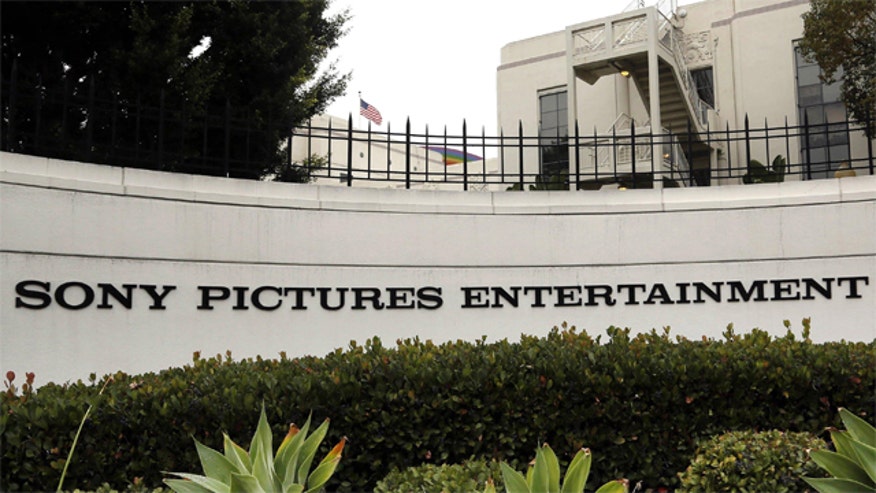 DISCLAIMER: THE FOLLOWING "Cost of Freedom Recap" CONTAINS STRONG OPINIONS WHICH ARE NOT A REFLECTION OF THE OPINIONS OF FOX NEWS AND SHOULD NOT BE RELIED UPON AS INVESTMENT ADVICE WHEN MAKING PERSONAL INVESTMENT DECISIONS. IT IS FOX NEWS' POLICY THAT CONTRIBUTORS DISCLOSE POSITIONS THEY HOLD IN STOCKS THEY DISCUSS, THOUGH POSITIONS MAY CHANGE. READERS OF "Cost of Freedom Recap" MUST TAKE RESPONSIBILITY FOR THEIR OWN INVESTMENT DECISIONS.
NORTH KOREA HACK ATTACK ON SONY SPARKING WORRIES ABOUT NEW CYBER THREATS IN U.S.
Gary B Smith: Brenda, that is the least of our worries. Maybe lights out for the United States. This was studied by congress in 2008. The effects of the power grid. Whether it's that or a hack attack, if the grid goes out, they estimate that within a year, Brenda, due to starvation, illness, general society breaking down, 90% of the U.S. Population could perish. There would be no food or water. It would be a combination of the "Walking Dead", hurricane sandy and 9/11. It would be disastrous.
John Layfield: The E.M.P. That Gary is talking ability, those are the projections. I have a hard time believing that could happen. It could happen by a solar flare in the atmosphere. What's more likely to happen is a simple hack. We have 5800 power plants in North America. 450,000 Miles of high voltage lines. We have seen zero day vulnerability in power plants that the vendor doesn't know, but they are sold on the web to places like North Korea, to places like Iran. If this happens, you have a cascading failure. It's similar to what Gary is talking ability. We are probably already hacked as far as China and Russia; they have been going at it since 1998. Yes, it is the biggest vulnerability the United States has.
Nomiki Konst: We need to focus on implementing the legislation that's focused on preventing cyber security hacks. But, we also need to sanction the countries allowing it to happen. Sanctioning North Korea, they are unique because they don't have banks. Bad actors are supporting them and setting up corporations to allow them to facilitate. Sony was vulnerable. They were storing passwords in one place. A lot of companies have done that. Wall Street has been hacked. Banks have been hacked. We need to make sure these countries aren't getting away with it.
Tracey Byrnes: I don't buy the walking dead scenario. It is extremely vulnerable. The next hot, summer day can throw it out. It's three massive grids interconnected and it could blow. To your point about the market, people are on edge to invest in the market. If the market gets hacked, it goes down because of hackers. Forget people putting money in it. Everybody is going to be under the mattress, again.
Jonas Max Ferris: fortunately, most hacking has more of a financial purpose or just the glamour of it in some cases. I don't want to overblow the danger here. I don't buy the apocalypse scenario. Wall street has been hacked half a dozen times during this show. It's been going on. Sony, there's been hacks before, not by South Korea, but the play station. Everybody is going to get hacked, it's a question of when. As long as the result isn't that bad, i don't think it's been bad because the results haven't been bad. We have better hackers here than other countries. As far as no power for two weeks, I don't see that happening.
MORE COs REPLACING WORKERS WITH MACHINES AS MORE STATES PLAN TO HIKE MINIMUM WAGE
John Layfield: Yes, forget about whether minimum wage going up is good or bad. It hurts businesses. Look at Eli Whitney, it displaced a lot of workers. Amazon started using robots. It's coming, whether you like it or not. Higher wages make it happen longer. Plus, with a robot, there's no drama.
Nomiki Konst: This is a company obsessed with technology. They want to get the highest profit. A tech know logical company. They grow into larger companies. They want the largest profit margin. Every day Americans, well-educated Americans who can't find jobs right now. The working class is looking for a livable wage. These are the people buying the products on Amazon. If they don't have money because they are not getting jobs, how are they going to be able to use them.
Tracy Byrnes: Somebody had to create the robot. Now, we have an underground economy. I would do anything to get Rosy from the Jetson's to clean my house. It's not just minimum wage, it's ObamaCare. No one wants to pay health care costs. It's regulations. There's no choice but be efficient. Do we want robots in healthcare? No. Deliver a bottle of wine on a Friday night? Heck yeah.
Gary B Smith: Basically, unions are small and sometimes large cartels. They keep the price high like OPEC tried to do. They are started to turn into a dinosaur. You can't just force mandate arbitrarily high wages. Technology is always coming along. A comment about companies being obsessed with profit. Thank god Bill Gates were obsessed with profit. These people built whole industries, whole, almost countries, if you will. What's that? Bill gates started out as a small business owner. He was obsessed with profits then built Microsoft. Whether it's automation or Henry Ford with the automated production line, these people made the economy better for everyone.
Jonas Max Ferris: If you raise wages, you are increasing it higher to build or make technology solutions to replace labor. We are talking it's a bad thing. Maybe it's the upside of all this bureaucracy. Employers are going to say find a robot to do it because I'm sick of paying real people to do it. That's a good thing. High-technology levels than really low wages and 2% unemployment. It is a stupid trade off. It's the countries with the high wage that is having the high-tech work forces. Someday, in the future, we are going to have all robots, probably. Sorry that some people are going to be out of a job because of that.
IRS: BUDGET CUTS MAY CAUSE TAX REFUNDS TO BE DELAYED
Tracy Byrnes: They could get money other places. My advice to everyone is the second you get your forms, file it and get your money as soon as possible. Let the IRS sit on this. This happens every year, Brenda. It comes off congress pushing extenders and pushing stuff down the line and waiting for the last minute. If it's anybody's fault, it's congress' fault, not the IRS's fight.
Nomiki Konst: They want to campaign against the IRS and blame the IRS for their problems. They are the ones holding up government now, trying to force a shut down and cut the budget of the IRS.
John Layfield: 'm not sure how it's between the republicans and the democrats, but its political theater. The IRS may have an argument. 12.5 Million Budget in 2010. They are at $10.9 Million. So, they added to that the overseeing of ObamaCare. They are stretched right now. They may have an argument. I don't think anybody will defend the IRS. It's why we need to do what Steve Forbes said and get rid of the millions of Americans spending time on tax returns and going with a flat tax.
Jonas Max Ferris: You know something, this is the one department, and they are the profit center. Of course people hate the IRS. That's why politicians can slam them, because we don't like them either. At the end of the day, they make the money. Every dollar they have in pay leads to $15. It's silly to cut money to the agency that collects money from taxpayers. It's like not pitching toll thing saying you can't fix the meter. You are not bringing the money. Yeah, they are overworked. It's not their fault we don't have a flat tax and ObamaCare was dumped on them. They are doing their job, collecting taxes. It's a small budget.
Gary B. Smith: John mentioned their budget is about $12 billion. By the way, they asked for $14 billion. This short fall is about $250 million. We are talking 2.5%. Are you trying to say, in an eight-hour day, it boils down to saving everyone 12 minutes? You are trying to tell me at the IRS, there's not one piece of inefficiency they could cut? You know what, Joe, don't get us that cup of coffee or your coffee break is two minutes shorter today. I think they could find the $250 million.
STOCK PICKS
Gary B Smith: Invest in cyber security! (BA) secures a 40% profit in 1 year
John Layfield : Low Oil Prices means higher gas demand (VLO) pumps up 20% in 1 year
Jonas Max Ferris: Improved US relations with Cuba has (JBLU) landing a 20% gain in 1 year
Tracy Byrnes: Amazon offering 1 hour delivery only in Manhattan