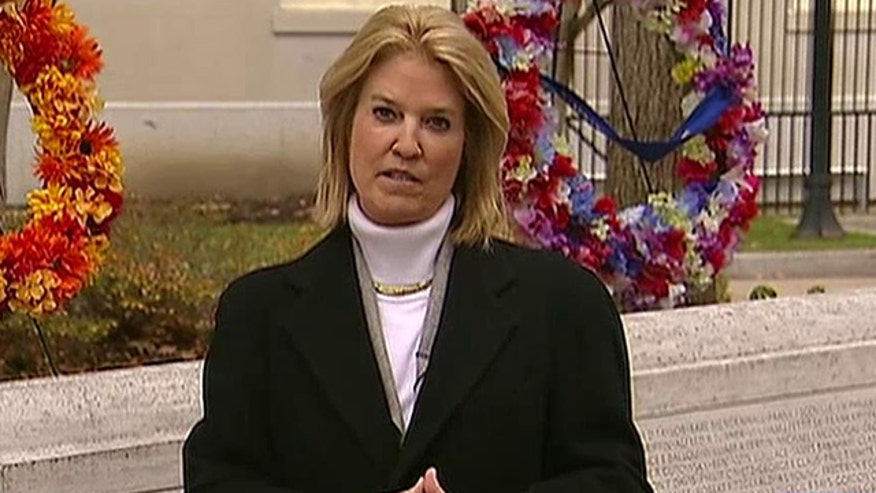 By Greta Van Susteren
Let's go "Off The Record." I went to the National Law Enforcement Officers Memorial here in Washington, D.C. I want to talk about the policemen and women who serve our country. I know you know about the police shooting in Ferguson. It's tragic. People are understandably upset. You've seen the protests. Some peaceful, lawful, some violent, unlawful.
And now another death capturing the nation's attention: Eric Garner. That's also tragic. All deaths involving police encounters with citizens, no matter where it is, must get close scrutiny. Each case, though, is so different. Facts really matter. And just taking sides is wrong.
But while we hope for a thoughtful, and peaceful debate, we need to keep in mind there are hundreds of thousands of men and women in this country serving in law enforcement. And they are serving in law enforcement to protect all of us.
And as the nation has this very important discussion, I wanted to bring you here to this memorial. There are more than 20,000 names on this wall. More than 20,000 names of police officers, men and women who have died in the line of duty protecting you, protecting me, protecting all of us.
So, let that be a reminder to some charlatans who will seek to demonize all police. That is so wrong. And that's my "Off the Record" comment tonight.