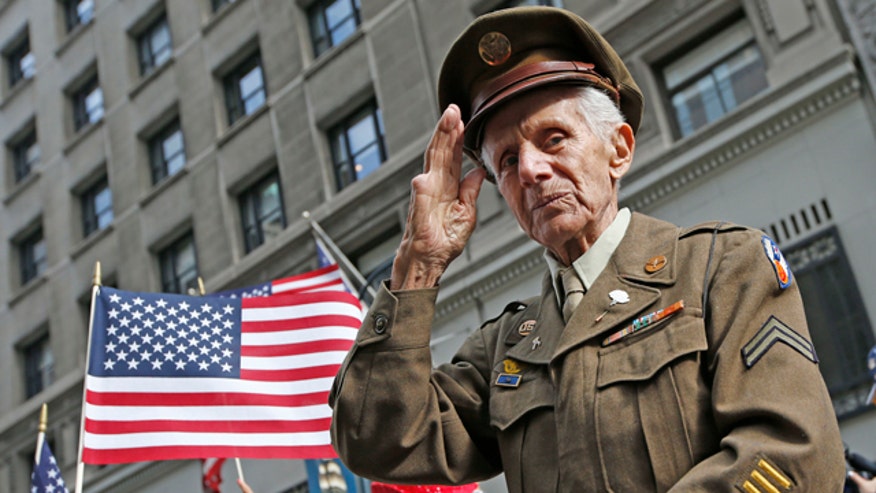 By Greta Van Susteren
Let's all go "Off the Record" for a minute. Yes, it is Veterans' Day, the day we all stop for a minute and make sure that we salute and thank all our vets and our active duty service members. But, let's not forget, it's not just the vets. How about their families? We need to salute and thank them, too.
The sacrifice of a military family is so big. Many military parents play the role of single parent while a partner or spouse is deployed. They are also no doubt worried and perhaps lonely, missing their other half. That's tough. It's a sacrifice.
And how about children? Children of vets likewise sacrifice. They miss holidays and birthdays with deployed parents. And they miss the comfort that only a parent can provide. That's hard on children.
It goes farther, parents of vets, their siblings, you name it. The entire family serves. And I have seen the strength of military families firsthand, spending time with wounded veterans and their spouses in Alaska with Samaritans Purse and Operation Heal Our Patriots. Everyone in the military family serves.
So, today, as we salute our veterans and active service members in uniform, let us also salute our military families. They are a big part of this. So, thank you. That's my "Off the Record" comment tonight.