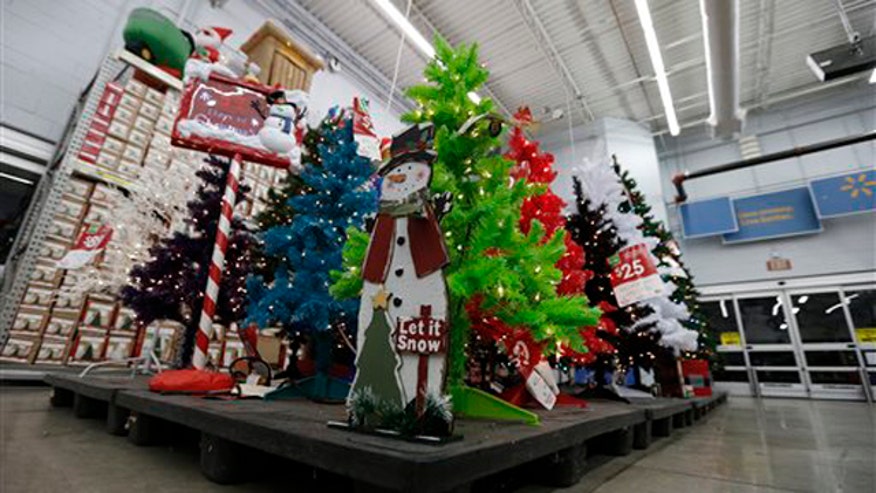 Well, I hope you like Christmas music, because pretty soon you won't be hearing much else.
I'm talking pretty soon, like tomorrow.
Because that's when Sirius-XM Satellite plans to launch not one, but two holiday music channels.
That's more than two weeks before Thanksgiving. The earliest they've ever done this.
And believe it or not, they're late on this.
Digital Service Music Choice has been belting out holiday tunes for days now.
A bit early to some...but compared to retailers -- radio's ridiculously late to the holiday party.
Most of the big stores have been decked out for weeks now many of them well before Halloween, to get customers in the mood for making merry.
J.C. Penny plans on opening its doors at 5 p.m. Thanksgiving Day to get you off the couch, and lining up at their cash registers.
Once unthinkable, now it's retailers who don't open up on Turkey Day that seem the turkeys for missing out on the big sales that day.
Me?
I'm not so sure.
I wonder if the advance rush only robs from future sales, and doesn't materially add to overall sales.
Also, as much as I love Christmas, I think we risk overdoing it when we bypass and forget Thanksgiving.
Just think about what that day means, and all those families who have so much to be grateful for as they gather this year.
I suppose some will figure they've addressed that solemn reflection in more than enough time to hit that sale at the mall.
But in the rush of our world, is there nothing sacred in this world?
It's not that I'm against retailers making a buck just for all of us taking a little breather before we do.
But I guess I'm old-fashioned.
Or maybe just old.
Because I can remember a time stores were closed on Sundays, and now most are not.
And a time when families gathered without devices, and now most are likely to gather at all.
I guess this is progress. But why do I feel not the kind of progress we should welcome?
Tonight, on Fox Business Network, I'm going to look at this whole Christmas dash for cash risks a lot of us emptying our soul.
Top retailers and business guys to talk turkey on whether I'm a turkey by screaming we're giving short-shrift to the turkey.