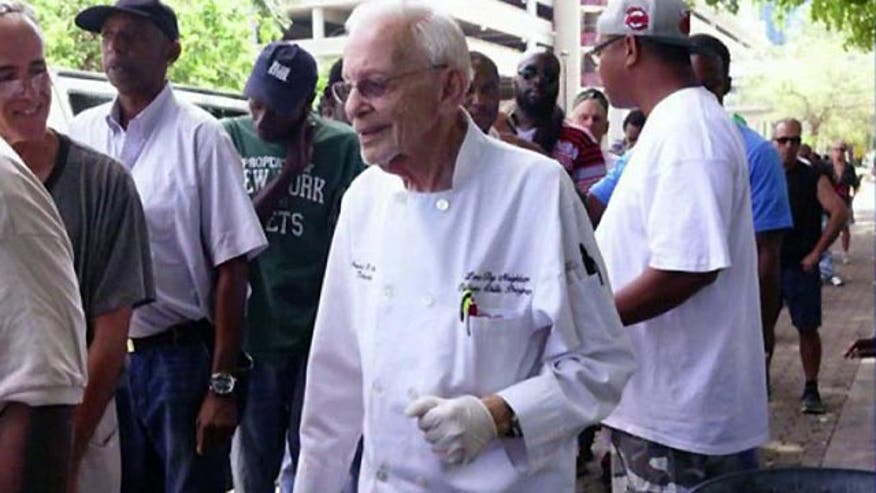 Now some fresh pickings from the Political Grapevine...
Hairy Situation
Executives of a Turkish cosmetics company used a popular image on the Internet of one particularly hairy man to sell their hair removal product.
But, they should have done their homework.
Their poster boy is terrorist and 911 mastermind Khalid Sheikh Mohammed.
A Turkish newspaper reports the company used his picture with the slogan -- quote -- "The hair will not go away because you keep waiting!"
The Al Qaeda militant seen here after his arrest on terror charges in 2003 is being held at Guantanamo Bay and faces the death penalty if convicted.
The cosmetics company says it was an honest mistake.
Quote -- "We didn't know that he was a terrorist...The guy is quite hairy, so we thought his body was a good fit for our ad."
They insist this has nothing to do with politics.
Quote -- "We featured him for his hair not terrorism."
Criminals of the Cloth?
Two pastors and a 90 year-old-man in Florida face a fine and possible jail time.
Their crime -- feeding the homeless.
Fort Lauderdale has new laws dictating standards for where and how food can be given to the poor.
Among the requirements a toilet must be available along with the meal.
The 90-year-old founder of Love Thy Neighbor Arnold Abbott says that's one stipulation he simply cannot meet.
The charges can bring a 60 day jail sentence and a $500 fine.
Fort Lauderdale police say the rules ensure legal, clean, and safe distribution of food.
Abbott says he is prepared for more charges tonight when he provides dinner to the homeless on a public beach.
Two Can Play this Game
And finally, President Obama has some trash talk of his own for Michael Jordan.
The basketball legend made headlines last week for saying that President Obama's no good at golf with some colorful language.
Michael Jordan saying -- quote -- "He's a hack. Man, I'd be all day playing with him...I never said he's wasn't a great politician. I just said he's a s*** golfer."
Well, the president said in an interview with a Wisconsin radio station quote -- "There is no doubt that Michael is a better golfer than I am. Of course if I was playing twice a day for the last 15 years, then that might not be the case. He might want to spend more time thinking about the Bobcats -- or the Hornets."
A low blow.
The NBA team owned by Jordan is off to a slow start, with a 1-3 record.