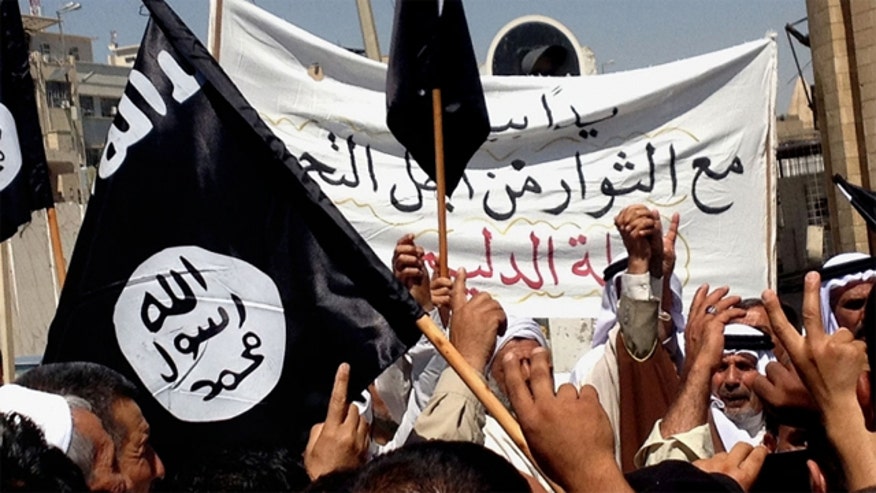 DISCLAIMER: THE FOLLOWING "Cost of Freedom Recap" CONTAINS STRONG OPINIONS WHICH ARE NOT A REFLECTION OF THE OPINIONS OF FOX NEWS AND SHOULD NOT BE RELIED UPON AS INVESTMENT ADVICE WHEN MAKING PERSONAL INVESTMENT DECISIONS. IT IS FOX NEWS' POLICY THAT CONTRIBUTORS DISCLOSE POSITIONS THEY HOLD IN STOCKS THEY DISCUSS, THOUGH POSITIONS MAY CHANGE. READERS OF "Cost of Freedom Recap" MUST TAKE RESPONSIBILITY FOR THEIR OWN INVESTMENT DECISIONS.
DEBATE CONTINUES OVER MULTICULTURALISM AND THE GROWING ISIS THREAT
BEN STEIN: Well, we're tiptoeing around the "T" word, someone in Canada said this wasn't terrorism; this was just a loser with a rifle. No, it's terrorism and it's Islamic terrorism. We are not afraid of Lutheran terrorists,. We're not afraid of Episcopalian terrorists. We're afraid of Islamic terrorists. The majority of them are great law abiding people but we know there is a large network of Islamic terrorists. We're afraid to call it that because of political correctness. We are not going to get the focus we need on getting the problem solved until we tell the truth. If we can't tell the truth to ourselves, who can we possibly tell the truth to and fight a fair battle?
SANDRA SMITH: In this country, it puts into action the FBI versus local authorities when we identify something as terrorism. Here you have the prime minister identifying this act as terrorism, but yet you heard the reluctance on the behalf of the United States president to call this terrorism. He went as far to refer to this as a senseless act of violence, which is one of the biggest problems here. As ben stein has eloquently pointed out, how can we combat and end terrorism when we can't even recognize and identify it as such?
GERRI WILLIS: I completely agree. I have toll you the idea of the senseless act is ridiculous. I married a Canadian. They're politically correct beyond belief. Sometimes I don't understand what's going on around the dinner table. If you don't believe in something, you'll fall for anything. That's the situation we're in right now. We seem to be backpedaling; we don't want to embrace our institutions. Nobody wants to wave a flag. That's a mistake.
ADAM LASHINSKY: I completely disagree with what ben said. Here's what I believe. Of course this was an act of terror but so was Timothy McVey and the Unabomber who were not Islamists, who didn't practice Islam. When terrorism happens, we condemn it. We fight it. We bring the FBI in. But we do not, we do not bring religion into it or call people names. I completely disagree with you. These are criminals. We find out who they are and go after them hard. By the way, if they are representing foreign entities and governments, then we deal with it in that way. Because that's the way to deal with it. As Americans, we don't lead with a conversation about their religion because that's not who we are.
WHITE HOUSE CRITICS FEAR AMNESTY AS FED'L AGENCY PREPARES MILLIONS OF WORKER ID CARDS
SANDRA SMITH: Yep. That means they would be gobbling up a lot of the available jobs in the US. Which are hard to come by right now. They're already here and the more immigrants we let in the country, the EPI, economy policy institute looked at this. The effect of immigrants on the US economy, in good times, when the US economy is thriving, adding immigrants into the mix actually improves the job situation. But they looked at the economy today. It is still soft. It is still weak. Adding immigrants to the situation now and adding more residents to the US now will only worsen the economic situation in this country. I point out the job participation rate in this country still near four decade lows. It is falling precipitously under President Obama's term in office.
GERRI WILLIS: It's not just the jobs, right? It's what the government spends. For every one of these family that becomes legal, they have access to 80 different kinds of welfare programs. That's $28,000 a year per family per household added on to our massive deficit.
BEN STEIN: Well, they were never going to have millions of deportations. What they're doing is printing Democratic Party membership cards. This is all about creating a whole bunch of new democratic voters. I question whether it will work in the long run because I think the strong family values of the Hispanic immigrants will work in favor of the Republican Party. What we're seeing is a political gesture pure and simple. I love Hispanics. I'm proud to say I have many friends and employees who are Hispanics. But we're not a nation if we don't have borders. We have to have them.
ADAM LASHINSKY: I think that there obviously an amnesty plan in the works. It will be part of a bipartisan plan. I hope immigration reform plan.
STATE TAX REVENUES AT AN ALL-TIME HIGH
GERRI WILLIS: What are they doing? It's automatic in Massachusetts what they're trying to do. They want to automatically raise your taxes and maybe you won't notice. The gas tax. Massachusetts, the 11th highest taxes in the nation, if you fold in local and state taxes. It's an abomination. These are the people that protested at the founding of the country that taxes were too high from London.
ADAM LASHINSKY: Well, one of the most famous ballot issues in California, prop 14 did rein it in and terribly destructive to the state. I hail all the ballot initiatives. I think legislatures to raise or lower taxes. Elected representatives should do their jobs. On the soda tax in SF, I'm voting no.
BEN STEIN: Well, Proposition 13 didn't ruin California. Proposition 13 was a great step forward. The schools are a mess in California because we have so many Hispanic, non-English-speaking immigrants. Not because of Prop 13. It's a matter of states' rights.
SANDRA SMITH: I looked at the numbers. Everybody cares about their gas prices because it affects our everyday lives. The folks in Massachusetts as a result of this added gas tax would be spending about $300 more a year. Kiss away all of the benefits of those lower oil and gas prices good-bye. Because that will wipe out any benefit the consumer in Massachusetts has seen as a result of that. Look, if you think that the government can spend the money better than you, write a letter.
MIDTERM STOCK WINNERS
BEN STEIN: (EWW)
ADAM LASHINSKY: (KRE)