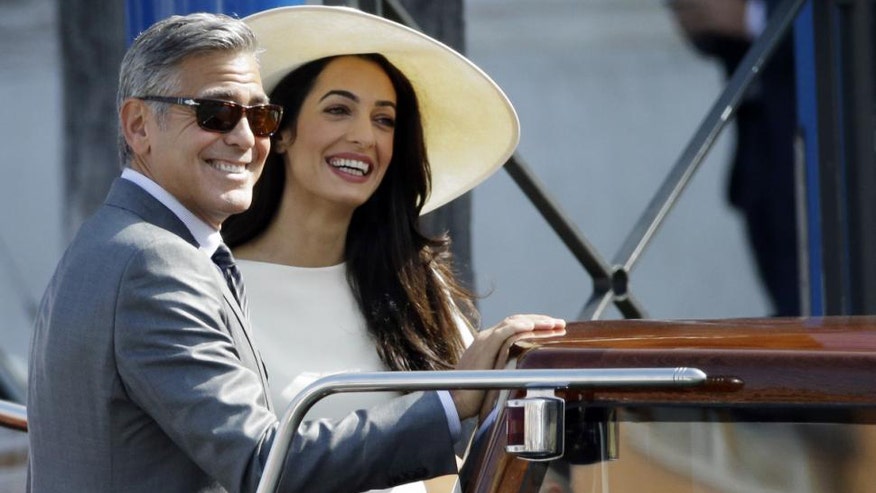 By Greta Van Susteren
Let's all go "Off the Record." What is the big deal? I have read there is discussion, and even criticism, of George Clooney's new wife, Amal Clooney, a British lawyer who specializes in human rights issue. So what's the beef? That she has taken her husband's last name, Clooney, and it's now on her law firm letterhead.
Really? Is that really upsetting people? I don't care if she takes his name or doesn't. Is it not her business? And with all that's going on in the world, like Ebola, ISIS, and even Sergeant Tahmooressi, why would anyone be consumed with a movie star's wife's name choice? My thought: Give her a break, and give it a rest.
And yes, it sort of has occurred to me, if it's no big deal then why am I talking about it? Good question. Maybe I just want something lighter than ISIS and Ebola to talk about. It's an escape. Who doesn't need that? And that's my "Off the Record" comment.