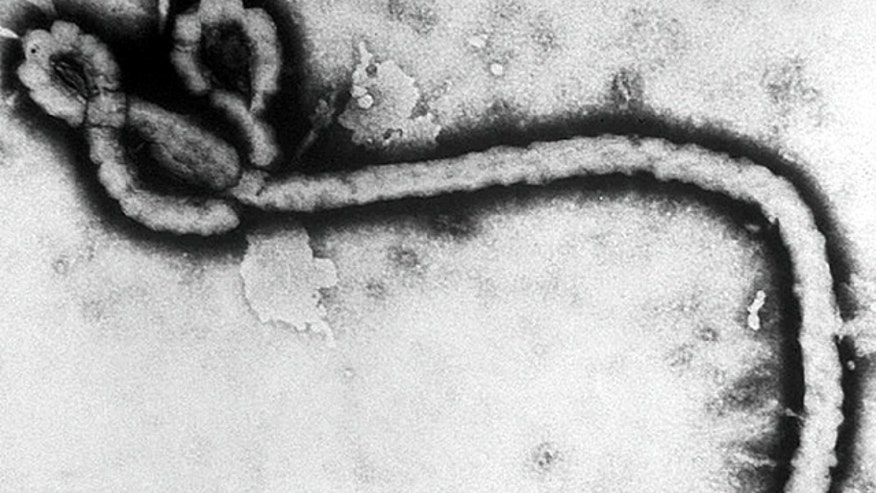 DISCLAIMER: THE FOLLOWING "Cost of Freedom Recap" CONTAINS STRONG OPINIONS WHICH ARE NOT A REFLECTION OF THE OPINIONS OF FOX NEWS AND SHOULD NOT BE RELIED UPON AS INVESTMENT ADVICE WHEN MAKING PERSONAL INVESTMENT DECISIONS. IT IS FOX NEWS' POLICY THAT CONTRIBUTORS DISCLOSE POSITIONS THEY HOLD IN STOCKS THEY DISCUSS, THOUGH POSITIONS MAY CHANGE. READERS OF "Cost of Freedom Recap" MUST TAKE RESPONSIBILITY FOR THEIR OWN INVESTMENT DECISIONS.
GOP REP: PRES SHOULD USE OBAMACARE TO FIGHT EBOLA
TRACY BYRNES: Believe it or not- there is a slush fund in ObamaCare that allows them to dish out 2 billion a year to whatever they think is healthy: Pickleball, Zumba classes... why wouldn't we redirect this money to something important?
JONAS FERRIS: There is a CDC for these issues and they have a budget- let them take it out of their budget. Let them use their budget to do what they're supposed to do.
JOHN LAYFIELD: This slush fund is a prevention fund, 4 million is used for advertising, millions are used to relocate fast food away from schools- so I guess moving those fast food joints 200 yards is worth millions right. We have the money in the slush fund for Ebola- use it by all means.
JESSICA EHRLICH: The fund should not be used for the CDC funding. That funding in those agencies should be through the budget. They have been receiving many cuts in their budget, and during crises like this is when we realize we need a strong CDC and a strong National Institute for health. ObamaCare is preventive healthcare- not a slush fund. Let the money stay there and why don't we fund our scientists and our great minds to protect American citizens. We have money in other places in the budget- take it from other tax breaks!
GARY B SMITH: I agree with Tracy. Every government agency has a slush fund- it's a called government ineptitude. The website alone cost $840M to date- don't you think we could have gone to 5 kids at Cal tech to design the website. The money is in ObamaCare, if you went to every department and said can you cut back 5 percent I bet they could find the money there due to inefficiency. If we don't find it in ObamaCare we can find it in 10 other departments.
DEMOCRATIC LAWMAKER BLAIMING SECRET SERVICE BLUNDERS ON SPENDING CUTS
JOHN LAYFIELD: It doesn't have to do with the sequester- this is incompetence and they are blaming it on the sequester and it's insane.
JESSICA EHRLICH: At the Oversight and Government Reform hearing there was bipartisan agreement at the suggestion of just throw money at the problem and it will change. In general this is why we saw the head of the secret service step down and someone can come in clean house and change. This isn't a partisan issue.
GARY B SMITH: On the money issue, the secret service is 3 percent of the Homeland Security budget- the money is there. Congress last year gave the secret service more money than they requested.
JONAS FERRIS: It is possible that this department has been run badly for decades. It could be beyond the scope of this administration. It's a manageable problem having your budget cut if you have good management.
UNEMPLOYMENT RATE IN SEPTEMEBER TICKS DOWN TO 5.9 percent
GARY B SMITH: Obama would get an F in economics 101. The most common argument for raising the minimum wage is going to help those below the poverty level. Studies show only 1/9$ will go to those below the poverty level- most will go to middle class workers.
JESSICA EHRLICH: Having a living wage helps people- the real issue here is the middle class. They are the ones who are not getting an increase in earnings.
JOHN LAYFIELD: It won't help the middle class at all. A tight labor market helps the middle class. The 1 percent has become really wealthy under this president and the middle class has disappeared.
JONAS FERRIS: At best you are going to benefit the people at minimum wage and slightly above it at the expense of consumers and other wage earners. It's a zero-sum game where you are shifting money around.
TRACY BYRNES: It's going to hurt small business. It's not going to help the economy at all.
PREDICTIONS
GARY B SMITH: EXON (XOM)
JOHN LAYFIELD: CLUBCORP (MYCC)
JONAS FERRIS: VANGUARD (VFH)