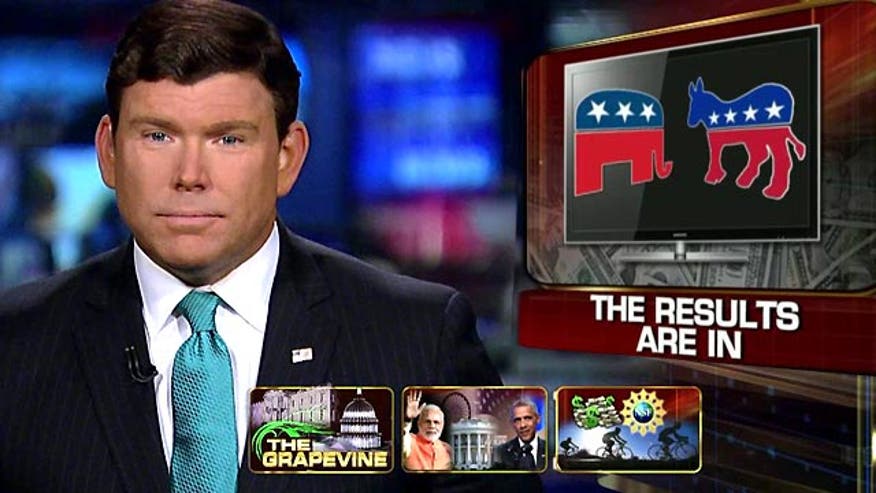 And now some fresh pickings from the Political Grapevine...
Buying Eyes
'Tis the season for political ads especially if you live in a state with an important Senate race.
And what you watch can determine whose advertisements you see.
At the Washington Post, the Fix dove into files released by the Federal Communications Commission and tallied up mentions of Senate candidates and parties to see which audiences are being targeted by which party.
The results show some interesting trends.
For daytime talk shows, "Dr. Phil" and "The View" have the most GOP mentions -- with "Steve Harvey" and "Ellen" favored by Democrats.
With fall comes new prime-time lineups and big ad-buys.
Comedy shows are dominated by Republican mentions with the "Big Bang Theory" and "Modern Family" at the top.
Reality shows and dramas attract more Democratic ads -- including "Castle," "The Voice," and "Big Brother."
Taken for a Ride
In today's episode of government waste, $300,000 of taxpayer money -- your money -- to study riding a bicycle.
The National Science Foundation (NSF) says better understanding of how humans interact with bicycles will lead to improved bike designs.
House Science, Space, and Technology Committee Chairman Lamar Smith disagrees -- quote -- "What's really poorly understood is why the NSF wasted $300,000 of taxpayer money on this project. Bicycling is a $65 billion per year global industry that invests hundreds of millions in research and development."
Rolling out the Red Carpet
Finally, timing is everything.
Tonight President Obama and Vice President Biden will host the Prime Minister of India for a private dinner where the prime minister will not eat.
Narendra Modi is on a religious fast right now.
When pressed by reporters over the scheduling of the meal, the White House said it will be a working dinner and the White House will -- quote -- "...work to accommodate their needs as best as we can."