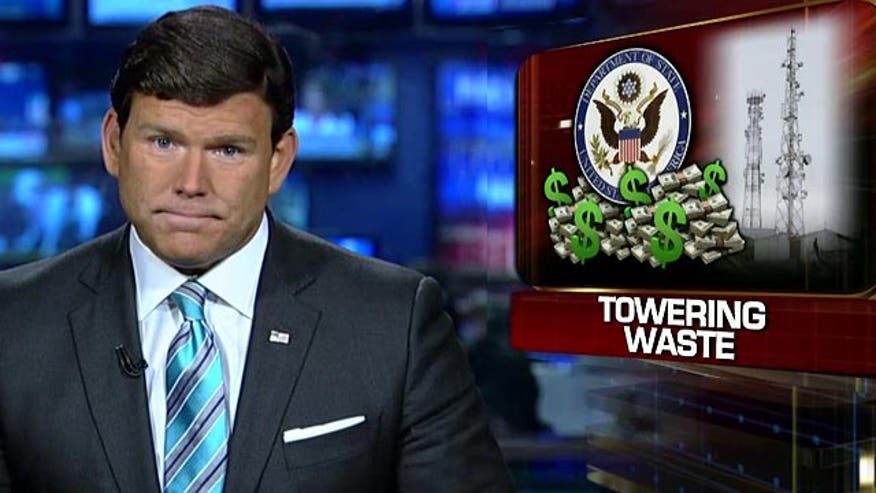 Now some fresh pickings from the Political Grapevine:
Tower of Dreams
If you build it, they will come. It worked for Kevin Costner in "Field of Dreams," but not so much for the State Department in Afghanistan.
Six and a half million dollars was spent to build six communication towers in that country to expand and enhance telecommunication services to under-served and strategic areas. But they were never used as intended.
The inspector general found that the department ignored numerous red flags including "Afghan telecom providers would not connect to the system and that DOD did not want the towers because of the high cost of fueling the towers' generators."
The IG is asking the State Department to explain why it first terminated then revived that project in the summer of 2011. The IG has requested an explanation by next week.
Too Much Happy?
Iran has cracked down on the "Happy" dancers.
The seven Iranians who posted this video of dancing to the Pharrell's hit song "Happy" have been sentenced to 91 lashes and six months in jail. Their lawyer says the sentences were suspended -- meaning that if no similar offenses are committed for three years, they are off the hook.
The dancers were arrested in May but released after self-professed moderate President Hassan Rouhani tweeted: "Happiness is our people's right. We shouldn't be too hard on behaviors caused by joy."
Incredible Journey
Finally a modern day "Homeward Bound" story.
Gidget, a Jack Russell terrier, disappeared five months ago from her Philadelphia home. Her owner was devastated after a search turned up nothing. But Gidget finally turned up -- 3,000 miles away in a Portland-area animal shelter. Officials tracked down the owner through a microchip planted in the dog.
The story gets even better. Gidget's owner could not afford to fly to Oregon to get her back. But a Good Samaritan donated the funds to make the reunion possible. No one knows how Gidget made it all the way across the country.