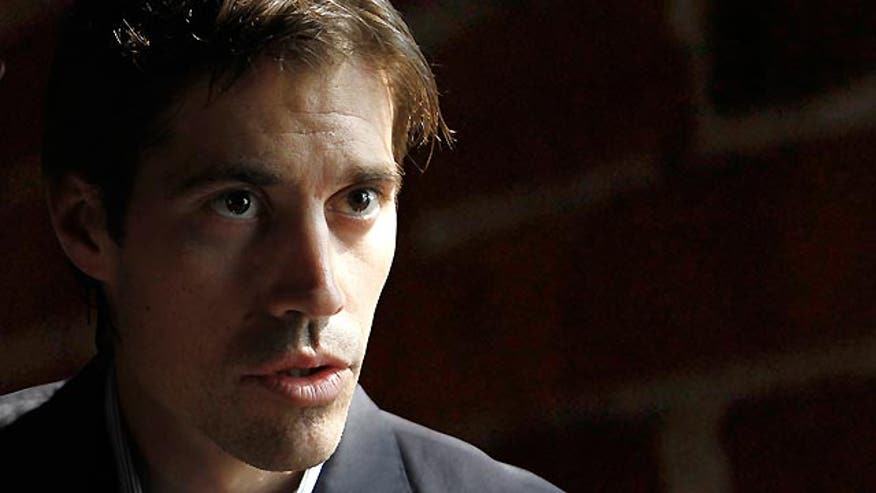 By Greta Van Susteren
Let's all go "Off the Record" for a minute. John and Diane Foley, just about the most gracious human beings you will ever meet. They're buried in indescribable grief, having their child kidnapped, tortured, forced at knifepoint to make statements that were not his own and then executed.
It gets even more vicious. That execution posted on the Internet for the world to see. Their child was used as a prop in a war, a war he neither caused nor was part of. Doesn't get more evil than that, does it?
Yet, in the midst of John and Diane's grief, they do something that I don't think I could. Maybe, you could, but I don't think I could. They find it within themselves to rise above that evil to do something good for others, creating the James W. Foley Legacy Foundation to protect and support journalists because the Foleys don't want others to go through what they have and are going through. They sure set an example for all of us, don't they?
I really don't know how they do it. Maybe it's because their son was such a strong person himself.
(BEGIN VIDEO CLIP)
DIANE FOLEY: It's interesting how, you know, how his faith was, you know, helped him a lot.
JOHN FOLEY: You can't do this on true grit.
DIANE FOLEY: You can't.
JOHN FOLEY: You cannot do it on true grit.
DIANE FOLEY: Jim wasn't a holy kid, OK? Jim was just a good kid. You know, he had goodness about him. That's what Daniel said about Jim. Jim had pure goodness. He had a big laugh. He believed in people. And I think that's where he met God in a way in that goodness.
(END VIDEO CLIP)
You will see much more from our interview with the Foleys right here, ON THE RECORD at 7:00 p.m. Eastern. That's my "Off the Record" comment tonight.