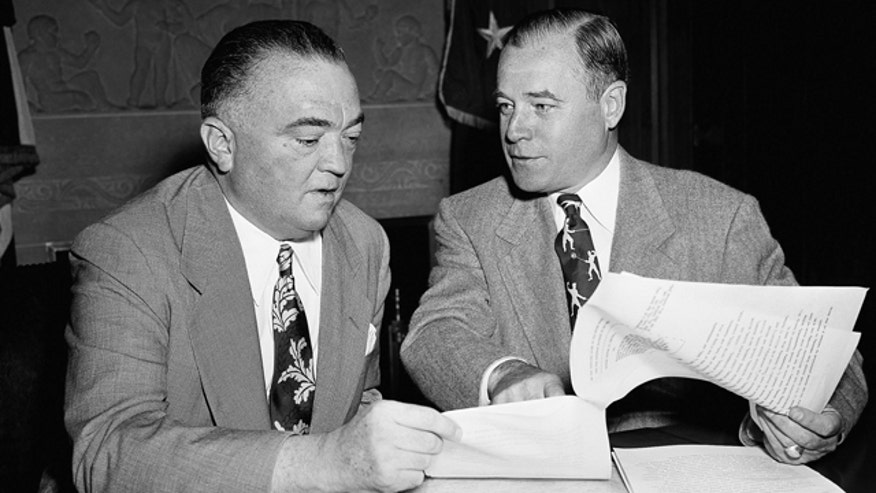 And now some fresh pickings from the Political Grapevine...
Red Alert
President Obama may not have a strategy to deal with ISIS terrorists in Syria, but the U.S. did have a plan for a Russian invasion of Alaska in the 1950s.
The newly-declassified plans were obtained by the Government Attic, a site dedicated to collecting documents through the Freedom of Information Act.
The project -- code-named "Washtub" -- recruited and trained fisherman, bush pilots and other private citizens to act as a covert intelligence network if the Soviets took over the then-U.S. territory of Alaska. The sleeper agents were trained to create a cover story, decode messages and coached on the techniques used by the Russian secret police.
Obviously the Russians never invaded, so the citizen-agents were never activated.
Cost-Benefit Analysis
Meanwhile, in modern day Alaska, one city's solution may be worse than the problem.
The city of Fairbanks has racked up $7,000 in legal funds defending its mayor in a legal battle over a $37.50 fine.
The Fairbanks Daily News reports the fine stems from an email from then-city council member John Eberhart asking his staff to do election research, which the local election board saw a violation.
The mayor's lawyer defends the fight, saying the board overstepped its power.
Back-up Plan
If the weather prevents you from cooking out on this Labor Day, or you just burn the dinner, pizza is a solid option. Toppings can be a tough choice to make though, but science is here to help.
The Journal of Food Science has published the results of the "Quantification of Pizza Baking Properties of Different Cheeses, and Their Correlation with Cheese Functionality."
It turns out, the old tried and true mozzarella is the way to go based on the amount of browning, blistering and oil content.
Provolone, cheddar and Colby were among competitors that came up short.