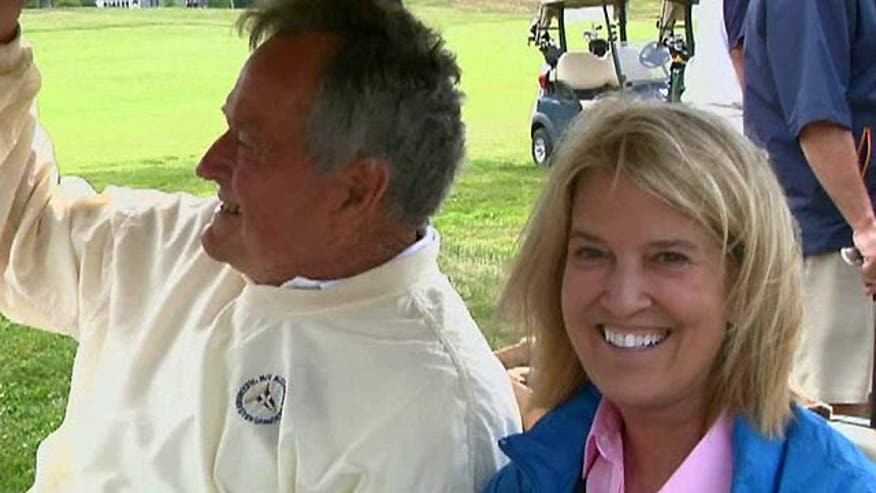 By Greta Van Susteren
Let's all go "Off the Record" for a minute. What a daredevil! Yes, I'm talking about President George H.W. Bush.
Remember this? Two weeks ago, on his 90th birthday - that's scary anytime. I wouldn't even do that on my 18th birthday. But apparently, that was not crazy enough for President Bush. He likes really scary stuff, scarier than jumping out of a plane. So yesterday, President Bush 41 took another big risk. This time it was with me. He got in a cart with me at the wheel. Now, that sounds dangerous, doesn't it?
But I was his designated driver at the charity event in Maine benefiting Gary's House, which helps families stay near a local hospital when relatives are hospitalized. I teased him often during the day about getting in the vehicle with me at the wheel. He laughed - he is a good sport.
But more than that, he's a great man. You will never meet a more decent man than President Bush 41. America is so lucky to have him. And Mrs. Bush? Well, of course, she was there. She didn't ride with me. She's way too smart for that. By the way, she never stops helping, either. It must be in their blood. And that's my "Off the Record" comment tonight.