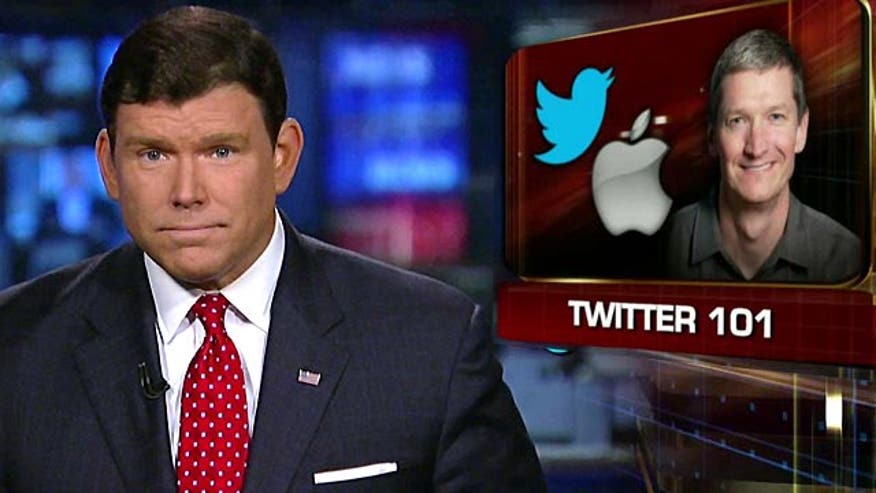 Now some fresh pickings from the Political Grapevine...
Lost in the News?
The IRS losing more than two years of e-mails from Lois Lerner was big news to a lot of people.
But it was no news at all on the network news shows.
The missing e-mails report was released late last week in a Friday news dump.
Since then, none of the network evening news shows have reported it.
Zero.
Stories that did make air?
Starbucks paying for some employees college education and TV host Dr. Oz being grilled on Capitol Hill for pushing questionable weight loss supplements.
The morning news shows were almost as silent with only CBS reporting the IRS e-mail story.
Westward Bound
Canada has approved the Northern Gateway Oil pipeline heading west in order to export oil to Asia, even as the Keystone XL pipeline continues to be on standby -- going from Canada to the U.S.
Environmental groups promise a long fight against what Canadian Prime Minister Stephen Harper calls an essential national interest.
Harper remains disappointed that President Obama has delayed the U.S. bound Keystone pipeline as it awaits State Department approval.
The former head of the State Department -- Hillary Clinton -- refused to signal her position on the pipeline when asked by the Canadian Globe and Mail, saying it is a difficult decision.
On Capitol Hill today, the Senate Energy Committee passed a bill to force Keystone approval -- an exercise Wyoming Senator John Barrasso -- a Republican -- calls a political show because Majority Leader Harry Reid will not allow a vote on the Senate floor.
Twitter 101
Finally, a Twitter lesson for everyone -- little details get noticed, especially when you have more than 500,000 followers like Apple CEO Tim Cook.
While touring a production line, the Apple boss sent out a picture with a tweet.
PC World noticed something odd -- the computer in the background is running a Windows operating system -- from arch-rival Microsoft -- even while producing Apple products.
Twitter sure noticed -- as it usually does.
One reply was -- quote -- "Made in America, with Microsoft Windows"
Others defended the boss, saying Macs can do anything even run Windows.