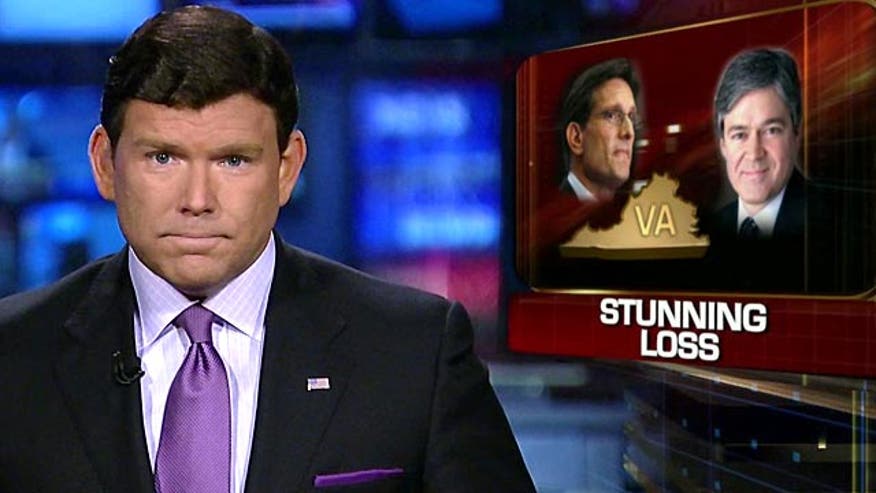 And now some fresh pickings from the Political Grapevine...
Stunning Loss
One political commentator is blaming last week's stunning primary loss -- for House Majority Leader Eric Cantor -- on the fact he is Jewish.
New York Times political writer and CNBC Chief Washington Correspondent John Harwood -- made the comment on PBS.
Quote -- "Eric Cantor is a Jewish Republican. This is a very rural conservative southern district where that is not a -- you don't have a lot of Jewish members of Congress from the South."
Host Gwen Ifill countered Harwood's presumption --noting Cantor has been elected several times from the district.
Political commentators have come up with a laundry list of possible reasons for Cantor's defeat -- including his moderate stance on immigration -- not spending enough time in his district -- and his focus on national politics.
Unfair and Unbalanced
The editor of the Arizona Daily Sun in Flagstaff -- does not have room for balance in his newspaper.
Randy Wilson wrote that global warming deniers do not deserve space -- under the headline "It's Not Censorship by Ignoring Those Denying Climate Change."
Quote -- "When is a scientific question settled to the point that entertaining further debate becomes not only a waste of precious newsprint but also a diversion from finding a solution to the problems raised by the answer to the question?"
Might Have Missed It
And finally a story you might have missed if you were sitting in a waiting room in the Veterans Affairs Hospital in Fresno, California.
The VA there -- blocked access to Fox News Channel -- claiming the patients were squabbling over the remote.
The hospital's PR person says -- it had nothing to do with recent coverage of the VA health care system problems.
She said Fox would be unblocked immediately-- and promised to make sure it is available in other waiting rooms.