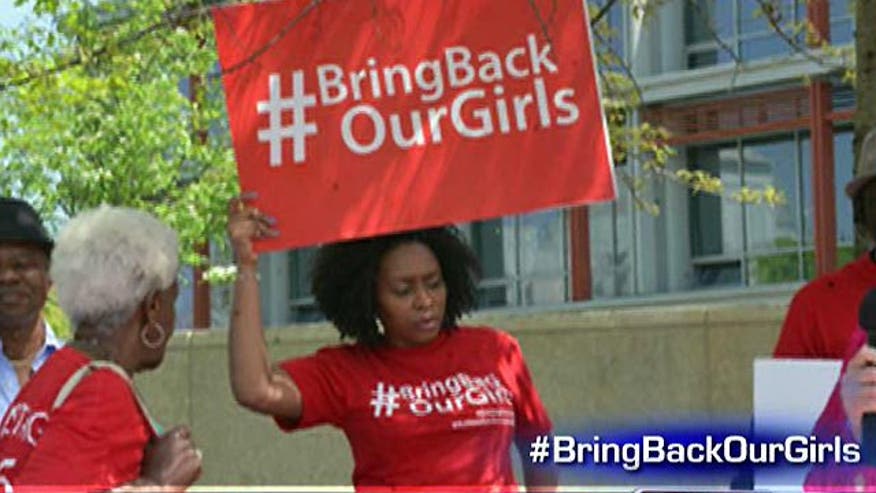 By Greta Van Susteren
All right, let's go "Off the Record" for just a minute.
As I was driving to work today, I decided to take a detour to the Nigerian embassy. I heard there was a protest about the incredible cruelty, the kidnapping and selling of 300 girls. I wanted to see the demonstration myself and take these pictures for you to get you closer to the story.
Now last week, before we began to do the story here on ON THE RECORD, I blogged about it several times on GretaWire, because I want to get the word out. Not only am I outraged, but I'm frustrated. I want to help. And you know what? I bet you do, too. But how? Nigeria is thousands of miles away, and these cruel Islamic extremists are beyond yours and my reach.
I want to wring their necks. I bet you want to do the same thing. In the meantime, I'm doing what I can, putting the spotlight on this cruelty, taking pictures, posting the pictures and articles on GretaWire.com and talking about it right here on FOX News.
But you can help, too. Just tweet like crazy about this. Use #BringBackOurGirls. The more tweets, the more talk, the better.
It's also time to stop people from being politically correct. When it comes to Islamic extremists and the awful things they do to women, now teen girls, I've had enough. How about you?
And that's my "Off the Record" comment tonight.