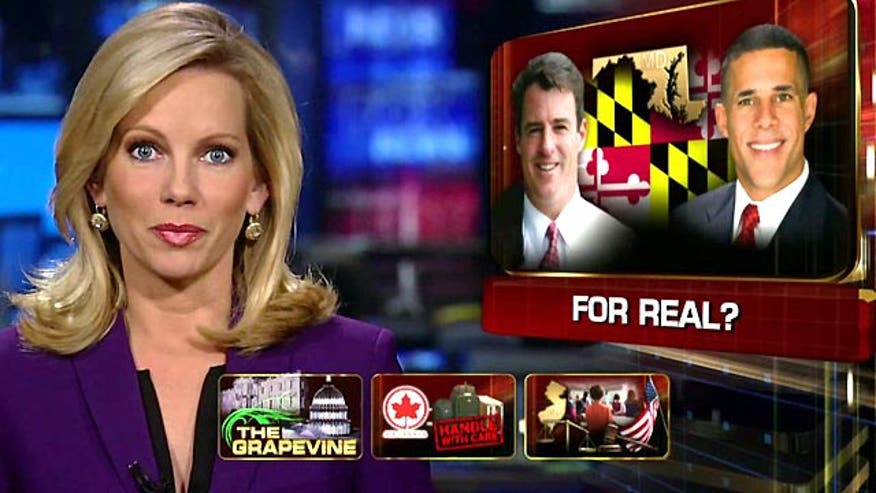 Now some fresh pickings from the Political Grapevine...
For Real?
Maryland Attorney General -- and gubernatorial candidate -- Douglas Gansler -- is trying to clarify a statement he made-- implying that serving in Iraq-- is not a real job.
Gansler was talking about fellow Democratic candidate -- Lieutenant Governor Anthony Brown-- an Iraq war veteran.
(BEGIN VIDEO CLIP)
Douglas Gansler: I'm running against somebody who has never managed anybody, never run anything. His ads are about how he's a lawyer in Iraq. And that's all fine and good but this is a real job.
(END VIDEO CLIP)
Veterans groups jumped on Gansler -- calling his comments horribly insulting and slimeball politics.
Gansler says he was talking about the failed rollout of ObamaCare under Brown.
quote--
"Anthony Brown's only attempt to lead as lieutenant governor was the unmitigated debacle of the health exchange website."
The Maryland health exchange board recently voted to scrap its glitch-ridden exchange website-- and start over.
Discrimination Suit
A national humanist group -- is suing a new jersey school district-- on behalf of a family -- asserting the phrase "under god" -- in the Pledge of Allegiance -- discriminates against atheist children.
An attorney for the group says the policy -- quote-- "teaches students that patriotism is tied to a belief in God."
A lawyer for the school district says it is simply following state law requiring the Pledge each day -- and individual students are allowed to opt-out.
Shortcut to the Tarmac
And finally-- you might want to think twice-- the next time the airline offers to check your bag plane-side.
An Air Canada passenger says he shot this video as handlers loaded up bags-- that did not fit in the overhead compartments.
Instead of carrying them down the stairs-- the handlers just dropped them-- several feet.
More than a million people have viewed that clip-- including the bosses at Air Canada.
They have apologized-- and say the workers in the video will be fired-- pending the outcome of an investigation.