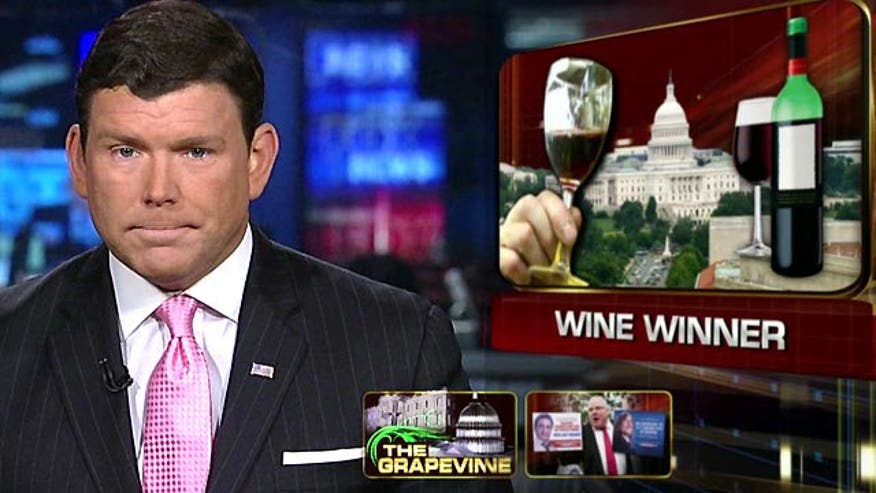 Now some fresh pickings from the Political Grapevine...
Hate Mail
A cancer patient who appears in anti-ObamaCare ads is now receiving death threats.
In the ads, Julie Boonstra explains how she found a treatment plan that gave her hope.
(BEGIN VIDEO CLIP)
JULIE BOONSTRA, CANCER PATIENT: I was doing fairly well, fighting the cancer, fighting the leukemia. And then I received the letter -- my insurance was canceled because of ObamaCare. Now, the out of pocket costs are so high, it's unaffordable. If I don't receive my medication, I will die.
(END VIDEO CLIP)
Boonstra's ad was attacked as untrue by ObamaCare supporters.
On the floor of the Senate, Harry Reid called it absolutely false.
As the single mother continued to battle leukemia and its side effects, she received this letter in the mail.
It reads in part -- quote -- "You should be ashamed of yourself. I hope cancer kills you soon. Signed, a concerned and pissed off citizen."
As for the woman's claims -- which Reid and others deemed lies -- a conservative politics blog for the Detroit News reports fact checkers looked at only premiums and spending caps when discounting her story. But many of the drugs and services Boonstra needs or will need in the future are not covered, significantly raising her out of pocket expenses."
Wine Winner
Another dubious distinction for our nation's capital.
D.C. drinks more wine than the rest of the country and it takes the top spot by a landslide.
The Business Insider reports, Washingtonians consume an average of 25.7 liters of wine each, last year. That equals more than 34 bottles of wine per person.
The runner-up -- New Hampshire, downing just 20 liters each.
Wine-Searcher.com suggests D.C.'s ranking -- quote -- "might explain why Congress moves so slowly."
Counter Campaign
As embattled Toronto Mayor Rob Ford runs for re-election, signs are popping up all over the city reminding Canadians of the mayor's use of crack, abuse of alcohol, and public outbursts.
Signs from the ad campaign "Anyone's Better Than Rob Ford" feature disheveled fake candidates, and tag lines like -- quote -- "If elected, I promise I will just get publicly drunk."
Quote -- "When I urinate in public, I never get caught on camera."
And -- quote -- "He promises to just smoke pot as mayor. Not crack."
Ford claims his personal life has not interfered with his work as mayor.