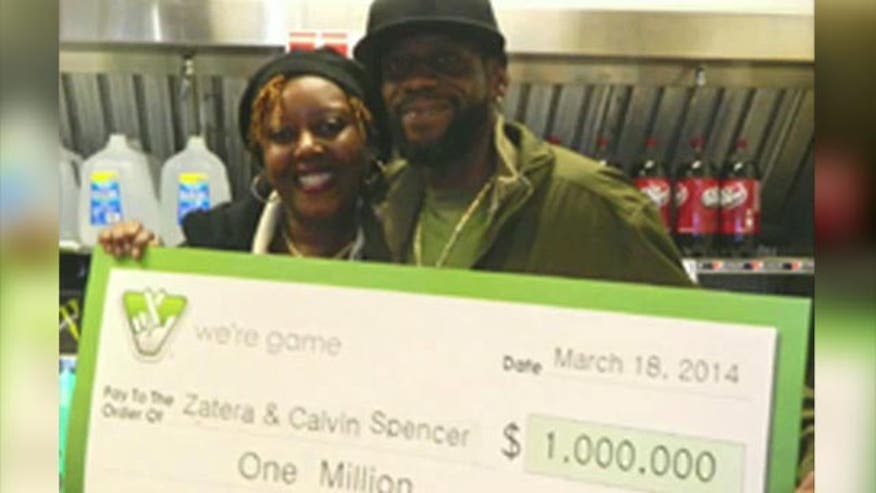 Now an April Fools' Day edition of the Grapevine, and we promise every one of these stories is true -- or somebody's really in trouble.
Smooth Operator
Californians trying to sign up for health care before yesterday's deadline got quite a surprise on the other end of the phone when they were expecting to be connected to an insurance navigator.
Sacramento TV station reports the number posted on one of the pages of the Covered California website sent hearing impaired customers to this line.
(BEGIN AUDIO CLIP)
UNIDENTIFIED FEMALE: Welcome to America's hottest talk line. Ladies, to talk to interesting and exciting guys free, press 1 now. Guys, hot ladies are waiting to talk to you waiting to talk to you
(END AUDIO CLIP)
That eventually was a phone sex line. It appears the correct number was posted on one part of the website while a number that was off one digit showed up in other places.
Covered California tells KOVR the mistake has been corrected.
Heavy Shipment
This camel is costing you -- the taxpayer -- $400,000.

A State Department contract shows the 500 pound sculpture by American artist John Baldessari will be displayed at the U.S. embassy in Pakistan.
An identical one lives outside the Hall Winery in Napa Valley, California.
The contract defends the hefty price tag and failure to get bids from other artists, saying this particular work, dubbed "Camel Contemplating Needle," is -- quote -- "uniquely qualified" to fill the art need at that embassy because it should -- quote -- "...reflect the values of a predominantly Islamist country."
A State Department spokeswoman tells BuzzFeed the animal will be paid for through the appropriately named Office of Art in Embassies.
If you feel like that's a lot of money, perhaps you'll feel better knowing the feds got a bargain.
The art dealer for the project says the camel is actually worth much more than $400,000.
Hot Streak
And a couple in Virginia has won big in the lottery three times in just over two weeks and they say they are not quitting while they are ahead.
Calvin and Zatera Spencer won a million dollars playing Powerball March 12th.
Two weeks later, Calvin won $50,000 in the Virginia lottery's Pick Four game.
Then, the very next day, he bought a scratch-off ticket that was a million dollar winner.
The Spencers intend to keep on playing, saying -- quote -- "we're not finished yet."