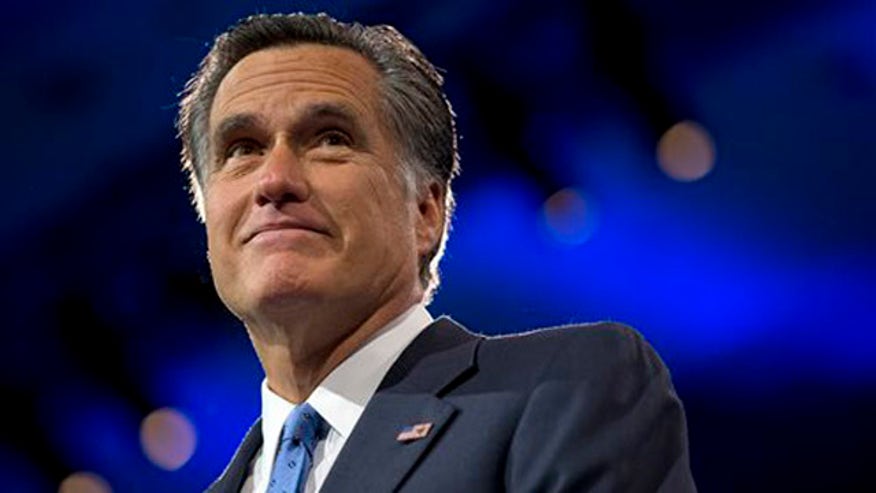 He said Russia was our biggest threat. And it was.
That Vladimir Putin would emerge the world's greatest danger. And he has.
Claimed the West's growing energy dependence would be its security un-doing, and it has.
Said our not getting Keystone completed here would put us in the same boat and it also has.
Claimed the health care law was too good to be true. And it was.
Apologized for saying 47 percent of people in this country not paying taxes was inelegantly put, even though it was accurate.
That he meant to focus on how that 47 percent figure came to be, but was not covered that way at all.
He was out to lunch. And the media was eating his lunch.
There's a lot that Mitt Romney said for which he was laughed at in the media.
I'm just wondering where's the mea culpa to the Mormon now from the media?
Because he's proven so prescient on all these developments ignored by the media.
I can see the president not wanting to admit his challenger was right.
But why's the media that blindly laughed along with him still playing dumb?
Wrong. Very wrong.
And very offensive.
They say the hardest thing to do in public life is admit a mistake.
Mitt Romney found that out the hard way even when he did admit a mistake
But would it kill anyone in the media, these 16 months later to admit they made a mistake?
Because this isn't the 80s calling and it wants its policies back.
These are Americans checking to see if there's anything resembling a bone in the media's back.
Because if the media can't apologize even a little bit.
Then what's to stop Americans from saying, this is total "bull-Mitt."
Now, Romney's too classy to say that.
Fortunately I am not.