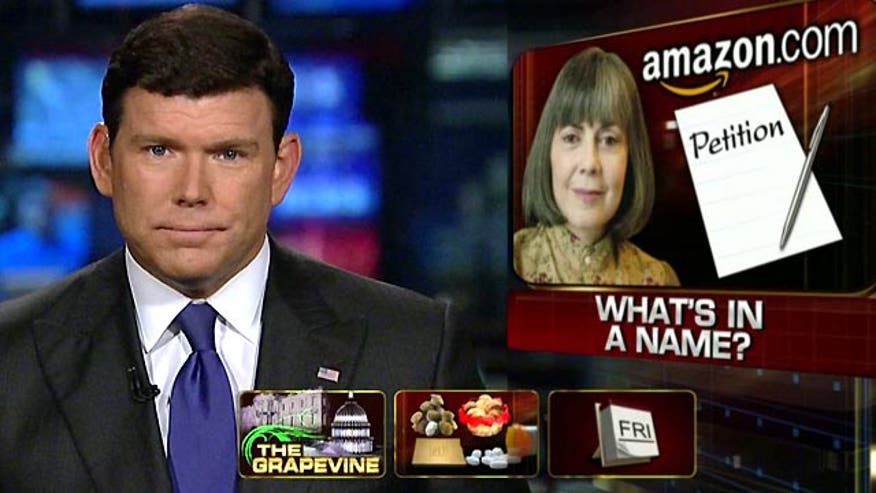 And now some fresh pickings from the Political Grapevine...
Call of the Wild
Comment and review sections online are often rough and uncivil places.
Now some people are calling for an important change unmasking the anonymous contributors.
A petition on Change.org is calling for Amazon to make people attach their names to comments and reviews.
The cause is gathering support, with nearly 5,000 signatures, including New York Times best-selling author Anne Rice, who took to Facebook to call out the anti-author gangster bullies.
A recent study at the University of Houston supports the link between anonymity and hateful language online.
The research looked at thousands of comments on news sites and found that anonymous commenters were almost twice as likely to use vulgar language.
Picture of Efficiency
A Friday follow up, on yesterday's story about the Massachusetts Supreme Court decision to throw out the conviction of a man arrested for up-skirting on the subway.
The court ruled the man -- who was arrested for taking pictures and videos up female rider's skirts -- did not actually break any laws.
Well, today, both the State House and Senate passed new legislation making it illegal to take such photos and the governor quickly signed it.
The law -- effective immediately -- sets a maximum penalty of two and a half years in jail and a $5,000 fine.
If the victim is a child both the maximum sentence and fine double.
The Hardest Word
Finally, it's been said sorry seems to be the hardest word.
A former North Dakota drug store worker -- charged with theft -- left not only a note of apology, but a check and a basket of muffins and cookies on the doorstep of the store owner.
The young aspiring pharmacist was charged with a felony after the DEA caught him with more than $3,000 worth of stolen prescription pills.
The store owner was not impressed with the apology or the treats.
Quote -- "He only did that because he was already caught."