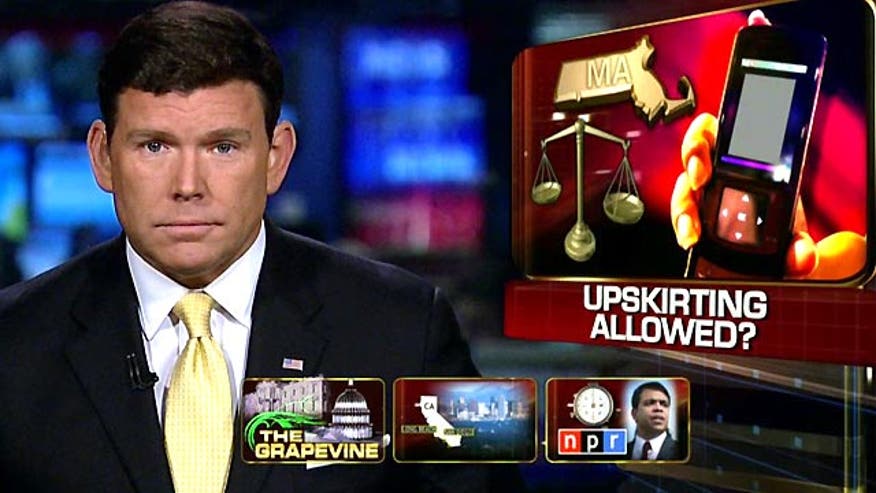 Now some fresh pickings from the Political Grapevine...
Upskirting Allowed?
It is legal-- in Massachusetts-- to take pictures up women's skirts.
The Massachusetts' Supreme Court has thrown out the conviction of a man arrested for upskirting on the subway-- after ruling-- he did not break any laws.
Massachusetts has a Peeping Tom law prohibiting photographing someone nude or partially nude -- while in a dressing room or bathroom.
But because the women on the train were fully clothed -- the judge ruled it was not illegal-- under the wording of the law-- for the man to shoot video and pictures up their skirts and dresses.
The Massachusetts Senate president is pledging to quickly pass a bill that fixes the apparent loophole, quote—"I am in disbelief the courts would come to this kind of decision and outraged at what it means for women's privacy and public safety."
Regional Refresher
Apparent geography confusion this morning on NPR.
As the 'National Review's' Jonah Goldberg noticed -- a story on the failure of the Senate to confirm Adegbile-- NPR reported quote- "a handful of southern Democrats joined Republicans yesterday to defeat President Obama's choice to head the Justice Department's civil rights division."
But -- of the eight senators who voted no-- only one is from the historic South -- Mark Pryor of Arkansas.
Last time we checked-- Delaware, Pennsylvania, West Virginia, Indiana, Montana, Nevada -- and North Dakota-- are not southern states.
Goldberg wrote in his piece quote—"not exactly sons of the Confederacy."
NPR's Steve Inskeep later tweeted Jonah- "Thanks for catching; I'm now told story was written "Senate" but was mistakenly said -- live -- as "Southern." Later feeds corrected. "
Stock Photos 101
And finally-- another lesson-- in taking a second look-- at your stock photos.
The Los Angeles Times report -- Long Beach mayoral candidate Bonnie Lowenthal sent out this flyer to constituents-- "Getting things done for Long Beach."
One problem-- that is the San Diego skyline-- not Long Beach.
Lowenthal's campaign manager has taken full responsibility for what has become an all-too common mistake.
Last year -- then-New York mayoral candidate Anthony Weiner's campaign website accidentally used a photo-- of the Pittsburgh skyline.