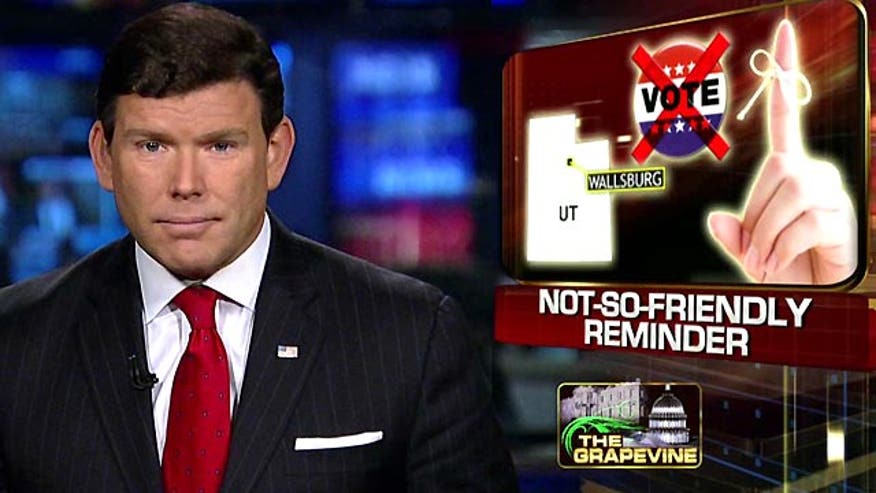 Now some fresh pickings from the Political Grapevine...
Greener Than Green?
Washington D.C.'s official green buildings may actually use more energy than buildings that have not achieved energy-efficient status.
A study by the group Environmental Policy Alliance claims privately-owned structures that were LEED-certified consumed more energy per square foot than those not been deemed green by the U.S. Green Building Council.
It says some of the criteria used in LEED determination does little to nothing to make buildings more energy efficient.
The Green Building Council disputes the claims in the Environmental Policy Alliance reports calling their conclusions a -- quote -- "uninterpretable hodge podge" that -- quote -- "demonstrates a fundamental lack of understanding about the nature of the design, construction, and management process."
It points out the group behind the report is run by a lobbyist working for special interest groups.
Out in the Cold
A Minnesota high school student has frostbite after school officials made her stand outside in a wet bathing suit in 25 below zero wind chill conditions.
A local TV station reports ninth-grader Kayona Hagen-Tietz was swimming in the pool when a science project in another part of the building set off the alarm.
The rest of the class was already dressed.
She could grab only a towel before being ushered outside, barefoot and soaking wet.
It was five below zero.
School rules say everyone must wait outside so she was told she could not even sit in a teacher's car.
Eventually, a teacher loaned her a coat and 10 minutes later, she was allowed to get into a car but she already had frostbite on her feet.
The school says it reviews its policies with the fire marshal and will make any recommended changes.
Not-So-Friendly Reminder
And finally, a bill advancing through the Utah legislature would make sure towns do not get away with forgetting to hold elections.
In November, we told you officials in the town of Wallsburg forgot to print ballots and prepare for elections for the second time.
That meant that the current office holders remained in power.
Yesterday, a House committee voted that towns will have to hold makeup votes if they miss Election Day.