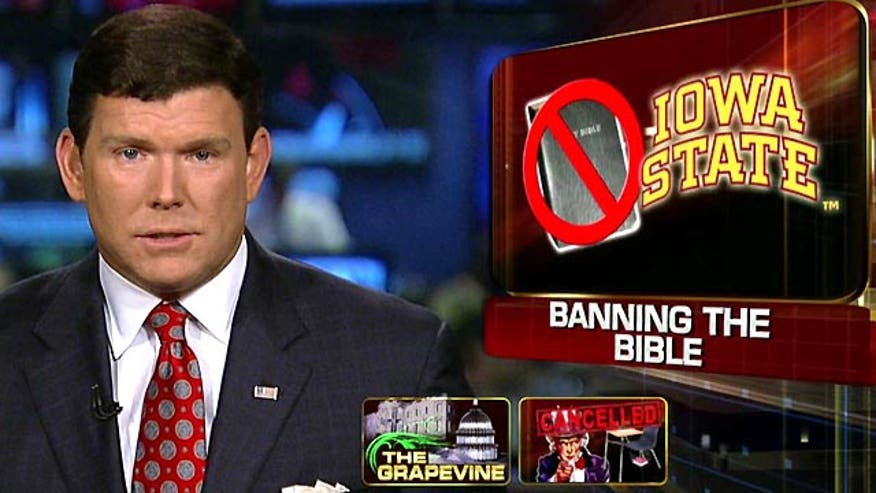 Now some fresh pickings from the Political Grapevine...
Working Hard for the Money?
Here's a work arrangement just about anyone would love to have.
Get paid a full-time salary, but only go to work for a full day 75 percent of the time.
For the past four months, that has been the schedule for federal government employees.
Adding up shutdown days, holidays, snow days, delayed openings, and unscheduled leave, government offices have been closed for a full or part day 27 times since October 1st -- the beginning of the fiscal year.
To be fair, that includes Christmas and Thanksgiving holidays and some employees can work from home.
40-hour weeks just don't seem to be in the cards for our lawmakers either.
Congress has worked five straight days just once this year.
And on the Friday of that week, the House was in session for three minutes.
The Senate adjourned after 41 seconds.
That isn't such a bad thing says Fox News' Tucker Carlson -- quote -- "I know we're supposed to be upset that members of Congress are lazy and underworked, but I'm grateful for it.
We're better off when they're on the phone raising money or speaking to Rotary back in the district, and not in D.C. passing ObamaCare or wrecking the economy."
Banning the Bible
Iowa State University will remove all bibles from its campus hotel rooms.
The decision was made after the Freedom from Religion Foundation complained.
The group's attorney says providing bibles to guests -- at a public university -- quote -- "facilitates illegal endorsement of Christianity over other religions and over non-religion."
The ISU Memorial Union director says the books -- the bibles -- will be removed by March 1st and placed in the building's library and chapel.
The Show Must Not Go On
A classroom play has been canceled because of a plot line pulled straight from our nation's immigration debate.
It happened in a third grade class in suburban Washington D.C.
The Washington Post reports the skit titled "The Uninvited Guest" tells the story of Uncle Sam having a party.
His friends who have lived in the country their entire lives and those who have visas are welcome.
But anyone else is not.
The school district tells Fox News the school did not approve the skit.
Quote -- "This was a single instance where a teacher used poor judgment in selecting supplementary material."