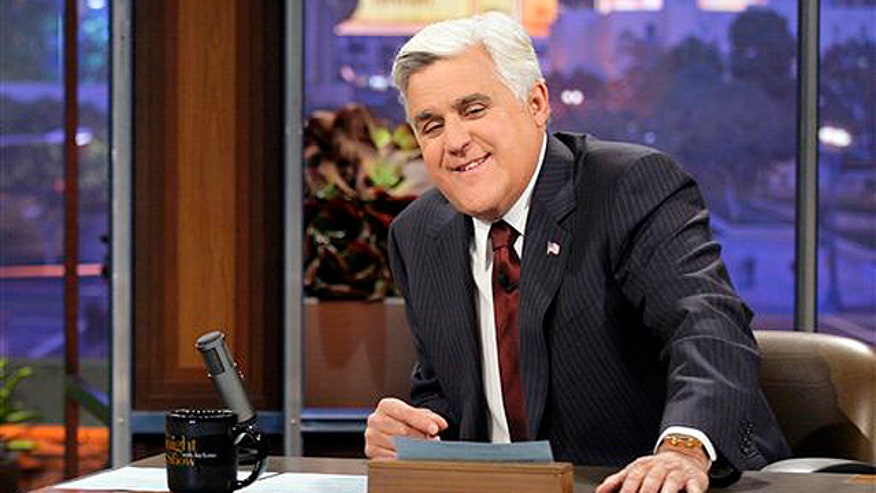 By Greta Van Susteren
Let's all go "Off the Record" for a minute. NBC ratings have been pretty shaky lately. Primetime entertainment is getting beaten. "The Today Show" losing the ratings war to ABC's "Good Morning America" and "Meet the Press" is hitting historic ratings lows.
For NBC, that news is grim. They don't have many number one shows left. So what does NBC do? It gets rid of one of their stars - who is number one - Jay Leno. Stupid, isn't it?
Getting rid of your number one and keeping the others? Tonight is Leno's last night. He has been the NBC ratings juggernaut for 20 years, and he is he a TV brand. Talent brands are critical to any network. So I don't get NBC. In the midst of their network uncertainty, rather than capitalizing on their number one guy, who they know viewers love a lot, they are kicking him out.
This is not meant to be a slap at Jimmy Fallon - he is extremely talented. But surely there was another way to get Fallon, a way to sweeten his deal so he would want to stay too. That would have been smart programming. TV viewers are loyal. NBC should have learned that from the whole Conan O'Brien dust-up. Viewers know how to use that remote control. They will use it, even to punish.
As an aside, back in 2002, I was a guest on Jay Leno's show. It was fun. I'm going to miss him. One other thing, I don't have any say in the matter. But I have been saying this on GretaWire for a long time: I think Fox broadcast should quickly grab Jay Leno and put him at the same time slot. That will teach NBC a big lesson.
That's my "Off the Record" comment tonight. If you have an important story or issue you think I should take "Off the Record," go to GretaWire.com and tell us about it.