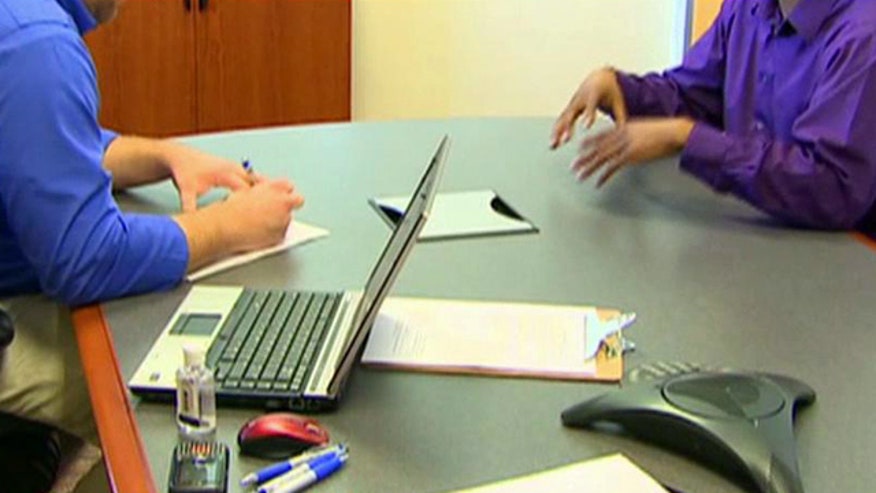 So I'm at this CEO shindig the other night and what do you think comes up as their biggest headache?
It's not the healthcare law,
It's not all these rules and regulations,
It's not sales abroad.
You know what it is?
It's finding the right workers here.
It's true. Most of the CEO's I talked to said their number one problem is finding the right people.
But not just the right people. People with the right attitude.
To a man, and a woman they all said there are plenty of qualified candidates out there, it's just that when a lot of them come in for the big job interview they're a big disappointment.
One of them told me about a young man who kept playing with his smartphone.
Still another who took a call during the interview!
Still another who immediately asked about benefits, before asking a single question about the job itself.
You'd think in this economy, you wouldn't see that kind of behavior. But a lot of these CEO's said you'd be wrong.
And trust me, I've seen it too.
So allow me, for whatever it's worth, to pass along some tips from the folks who write the checks and a financial anchor who's done his share of interviewing himself on things you should be checking off to get a job and yes, keep the job you have:
1. Check the attitude at the door. If you want the job, act like you want the job.
2. If you have the job, act like you want to keep the job.
3. Care about what you're doing. And care about the people you're doing it with.
4. Blink quickly. Think quickly. Be engaged constantly.
5. If you've got a chip on your shoulder, allow me to kick you in the ass, because you're wasting my time, you're wasting your boss's time and these qualified eager candidates' time.
6. If you don't like what you're doing, quit whining, and get packing. But don't come to me thinking you're entitled to anything.
7. Bad attitudes are contagious. And bosses aren't big on contagions. Contain it. Or be done with it.
8. Good attitudes are also contagious. People seek you out. Don't believe me? Tell me the last time you were at a party, and you sought the whiner out.
9. Act like this is your last day on earth. Is the way you're acting the last impression you want to make?
10. Be on time. Be on time. Be on time. And one more thing be on time.
Look, none of this is rocket science. But take it from a lot of CEO's, even some rocket scientists don't get it.
I think each and every one of us has some excuse to complain, or bitch, or whine, some do. Some don't.
You know what I say?
We all have bad days.
But that doesn't entitle any one of us to make sure others have a bad day with us.
Life is short. Go long. And for god's sake, drop the long face.
This isn't about finding work. This is about making sure you don't look like a piece of work!