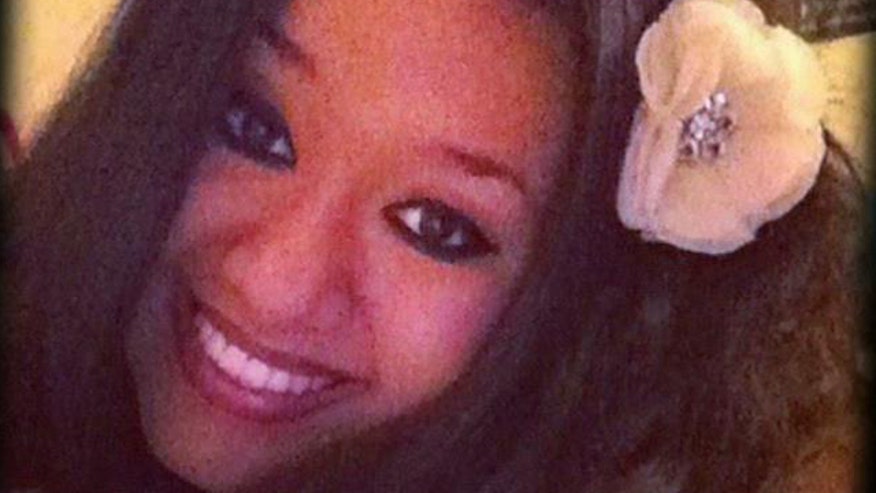 Looking back is tough even when it's not that far back and even when the person in question isn't remotely old.
I didn't know her very well.
Just that she was a production assistant for our business news unit here at Fox.
And that she was personally liked.
And very likable.
What I remember was she seemed very shy. But she had a great smile.
And from everything I've heard, it matched her big heart.
Someone who went on to work for the Boys and Girls Club in Paterson and Passaic, New Jersey.
Where I'm told the staff admired her.
And the kids loved her.
I read a friend say of her, she radiated life.
And when it came to her boyfriend seemed to have found her ultimate soul mate in life.
So imagine my surprise, when I heard the news both she and her boyfriend had left this life?
Apparently they were found dead inside the girlfriend's detached garage.
Police don't expect foul play. They just don't know.
Here's all I know.
Melissa Pereira is dead.
And she was only 25-years-old.
Sometimes it's hard to make sense of such things.
The people you pass in life, and just assume will always be there in life.
Until they're not. They're just gone.
Just like that.
And all you have is a memory, and you're resenting the fact that memory isn't sharper.
And it doesn't go much beyond recollections of a pleasant smile, or an affable demeanor and a shy girl.
I've been reading a great deal about Melissa these last few days. About that big heart, and about her loving family, about how nothing came easy in her life, but it never apparently dimmed her good nature about life.
And about that love of her life.
About how she and her boyfriend, Jorge Rodriguez, were supposedly headed to a Pennsylvania bed and breakfast for New Year's. But never made it.
And now this young, vibrant couple is gone. And so many aching relatives and friends can't believe it. More than a few saying, if only they had a chance to say goodbye.
They're not the only ones. If only I had the chance to say more than thanks, and have a great day.
They say everyone's a story. Everyone we pass in the hall, or meet at a store, or bump into in an elevator. Or take for granted busily preparing a cable news show. Each on the go. As we all come and go.
Until someone goes. They're gone, and we wonder why we didn't take the time to know them better when we could.
Now we can't.
Now I can't.
I guess I'm not saying anything profound here. Save, maybe, not taking anyone for granted when they are here, because there's no guarantee any of us will be here. Including those we know very well, and those we wish in retrospect we got to know better.
Left only with a smile, and one nice thank you note.
All the memories I have of what seemed like an incredible young woman who left this world at an incredibly young age.