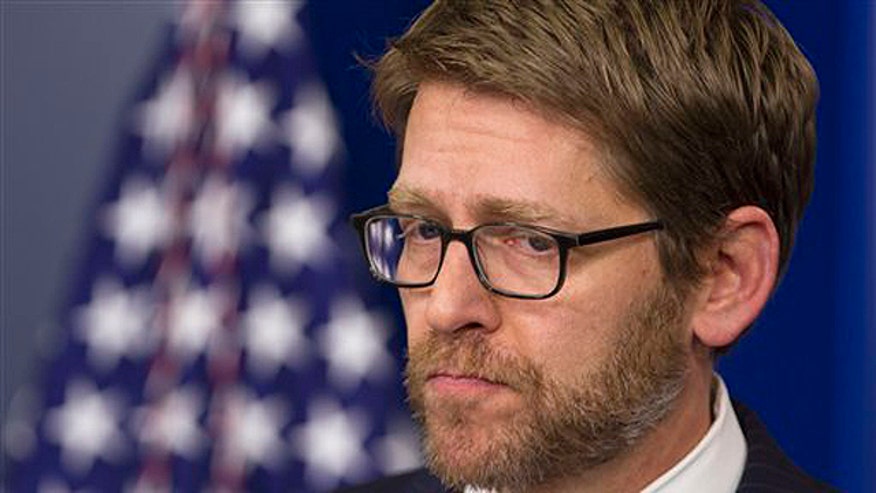 By Greta Van Susteren
Let's go "Off the Record" for just a minute. "Again ... soon." That is when Press Secretary Jay Carney says President Obama will again take questions from the White House press corps. "Again ... soon." Now that's a lame answer. Actually, it's not even an answer. It's a dodge. Not a real answer like a date and a time. What's wrong with tomorrow?
The president owes it to the American people to keep them informed of important non-national security matters. The way that it's best done is not some canned speech where the White House packs the audience and the stage with a bunch of human props, but when the president takes direct questions from the probing press corps.
The last time the president took questions from the White House press corps was December 20th. A lot has happened since then, and a lot is on our nation's plate -- unemployment insurance, Iran, enrichment and everything in between. Let's face it, with all due respect, the president works for us and keeping us informed of what he is doing and why he is doing it is part of the job.
I don't know if former presidents gave more or less press conferences, but that's not the point and that should not be the standard. President Obama promised us transparency and the vague "again-soon" is a non-answer and certainly not transparency. The American people deserve to hear from their president.
That's my "Off the Record" comment. If you have an important story or issue you think I should take "Off the Record," go to GretaWire.com and tell us about it.